Jamie Whincup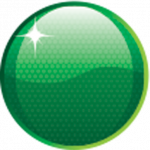 TeamVodafone's Jamie Whincup is out to reclaim the V8 Supercars Championship title that he lost to James Courtney last year.
Whincup's 2011 campaign started strongly at Abu Dhabi, with a win and a third place finish seeing the #88 Commodore head back to Australian shores with the championship lead.
Speedcafe.com.au's Grant Rowley spoke to Jamie Whincup about being the favourite for the championship, his desire for Clipsal 500 revenge, and his team-mates upcoming McLaren drive…
SPEEDCAFE: Speedcafe's latest Pirtek Poll asked our readers who they think will win the 2011 V8 Supercars Championship. After more than 3,000 votes, you came out on top. Does that sit well with you?
JAMIE WHINCUP: It's good, because there have been a few dodgy polls around lately to be honest. When you can put a note on Facebook and tell everyone to vote for you, and you can vote as many times as you want, it can show a completely different scenario.
So there has been plenty of false polls that have happened recently. It's great that you guys have done an accurate one to a wide audience, and I'm very happy that people have faith in me that I can do a good job this year.
SPEEDCAFE: If our poll is accurate, and I'm sure it is, the difference between yourself and Mark Winterbottom is actually quite marginal. Do you see him as your biggest rival for this year?
JW: I've previously said that I think Davo (Will Davison) will be the hardest man to beat, and I think both FPR cars will definitely be quick. So those two guys, and along with a handful of others, will be a threat.
But hey, what can I say? We didn't have the year that we were after last year and we're trying to seek revenge.
SPEEDCAFE: You certainly kicked off the season well in Abu Dhabi. Does it give you confidence heading back to Australia that you clearly had the best package in the Middle East?
JW: To be honest, we just feel like we've continued from where we left off last year. If you go through it all, we feel like we were one of the most competitive cars out there and it was only mechanical failures that let us down.
So we expected to be quick in Abu Dhabi and we expect to be on the pace at Clipsal and for the rest of the year. The question mark is reliability, and we feel like we've made enough changes to make sure we don't have the same result as in 2010.
SPEEDCAFE: While you want revenge in the championship, you can only take it one race at a time. Last year, a win at the Clipsal 500 was snatched away from you right at the end, so I guess there's an element of revenge to this year's Clipsal as well?
JW: Definitely. We pushed so hard in both of those races. At one stage we led by over 10 seconds and things just didn't go our way. We put in a lot of work last year for no result. Hopefully we can put in the same amount of work this year and get the result that we feel we deserve.
SPEEDCAFE: This time last year you were getting ready to drive a Formula One car. This year your team-mate Craig Lowndes is about to do the same at Bathurst, of all places. Is there a bit of jealousy from your side?
JW: Of course there's jealousy! But fair's fair, I had my go last year, and it's Lowndesey's go this year, if there is an opportunity.
I have no doubt I'll be at Bathurst checking that out. I think it's going to be an unbelievable sight, seeing a McLaren Formula One car head over our famous mountain track.
SPEEDCAFE: In terms of getting a Formula One car around there, everyone is questioning how it will go, especially in The Dipper. Do you know what the protocol is going to be?
JW: From what I've heard from speaking to the major players at Vodafone last week, they want it to be flat out, as fast as it can be, with both drivers pushing each car as hard as it can go.