Glamour racer joins Aussie Racing Car field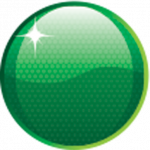 The Aussie Racing Cars Series will have a touch of glamour this year, with model Hayley Swanson joining the field.
Swanson is well recognised in the modeling industry having recently won the prestigious Miss Summernats title of 2010. She has also competed as a finalist in Miss SuperGP, Miss Hawthorn and the Ralph Swimwear model of the year.
With a long-held desire to compete in motorsport, her modeling will take a back seat as she prepares to fight against the best Aussie racers from around Australia, kicking off at the Clipsal 500, Adelaide on March 17-20.
"I am excited to have the opportunity of racing in the biggest national category in Australia," Swanson said.
"I've watched the Aussie Racing Cars on television lots of times, I love them. The chance to do a full factory track test at Wakefield Park was awesome, I've now realised how exhilarating the cars are to drive.
"I can't wait to get out on the street track of the Clipsal 500 in Adelaide, it will be a fantastic lead up event before I tackle Round 2 at Mount Panorama."
Series creator Phil Ward says that the series will use Swanson as part of a new advertising campaign.
"During the evolution of the Aussie Racing Car category I have been privileged to witness the talents of many up and coming motorsport stars and Hayley certainly is at the top of that list in terms of her raw ability and understanding of how to get the most from a race car," said CEO Ward.
"We are all very impressed with her driving and have signed her to race this season. Not only will Hayley be a prominent driver in the series, she will also be at the forefront of many of our bold new advertising and promotional initiatives.
"I am excited to have Hayley on board, she will be a very important and high profile component of our racing and marketing programs."