FPR drivers wrestle during heavy workout week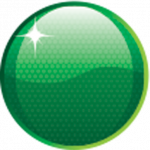 Ford Performance Racing drivers Mark Winterbottom and Will Davison are in the midst of a heavy February workout week, sweating their way through aerobic, cycling and fight training.
Yesterday, the factory Ford drivers conducted a serious fight training session with Ultimate Fighting Champion-style wrestling coach Ed Bavelock.
After some basic training, the boys were let loose, taking each other on in a series of wrestling sequences.
Addling to their physical regime over the past few days was a run up the Eureka Tower – the tallest building in the southern hemisphere. The pair ran up all 90 floors of the 300 metre-high building.
For more with the wrestling Ford pair, check out Speedcafe.com.au's exclusive video below with Mark Winterbottom, Will Davison, team physician Glenn Lindsay and trainer Ed Bavelock …