Evans secures ride with MW Arden in GP3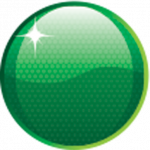 Mitch Evans has been officially confirmed as a MW Arden driver and will make his European racing debut in the GP3 Series.
The talented New Zealand driver is stepping up into GP3 after a successful 2010/11 season competing in Australian Formula 3 (runner-up) and Toyota Racing Series (champion).
After an impressive test with the team last October, the highly-rated 16-year-old has been given the nod by advisor and part team owner of MW Arden Mark Webber.
Evans said that he is looking forward to his European racing debut.
"I'm really excited to be racing with MW Arden in the 2011 GP3 Series," he said.
"The test in Estoril went well and we are really happy joining the team as they are very professional. I'm looking forward to working with them in my first year of racing in Europe.
"It's certainly going to be a very tough series and a steep learning curve as I've not raced at any of these circuits before but I'm looking forward to the challenge and the whole experience of living in Europe."
MW Arden Team Manager Julian Rouse says that Evans is an exceptional talent.
"We are really happy to have Mitch racing with us in 2011," he said.
"He tested with us in Estoril for three days in October and everyone was really impressed with his speed and maturity at such a young age. I haven't met a 16 year driver as complete as Mitch is for a long time."
The GP3 Series will conduct three official tests at Paul Ricard, Silverstone and Barcelona before first round of the series at Istanbul, Turkey, on May 7-8.