Brock sorts drivers for 2011 V8 Ute Series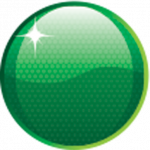 James Brock's Brock Race Engineering team has sorted its driver line-up for the 2011 Yokohama V8 Ute Series.
Former Holden Young Lion Stephen White will drive the Holden entry at the Clipsal 500's opening round, before MINI Challenge refugee Brendon Cook takes over for the remainder of the season.
White's drive in Adelaide has come about due to the Queenslander having a clashing overseas commitment across the March 17-20 weekend.
White, who has spent recent years in Commodore Cup after a stint in Britain in the mid-1990s, said that he may complete the V8 Ute season with a different team should his plans come to fruition.
"We would like to stay on for the year but unfortunately organised everything at the last minute," he said of racing with the Brock team.
"We were more prepared for Barbagallo onwards but I really like the Clipsal track.
"It is one of my favourites and we've always done well there, I also thought it would be a shame to miss the first round if we wanted to have a real go at the Series."
White has raced a V8 Supercar at the Clipsal 500 before, driving the Ultra Tune Commodore in 2002.
Others with V8 Supercars experience expected to compete in the V8 Ute Series at this year's Clipsal 500 include Cameron McConville, Nathan Pretty, Gary Baxter, Grant Johnson, Andrew Fisher, Charlie O'Brien, Ryan Hansford, Chris Pither and David Sieders.
Brock Race Engineering endured a tough 2010 V8 Ute campaign after former Rookie of the Year Paul Wiilliams left the team in August due to a funding shortfall.