Yamaha unveils sponsor-less 2011 bike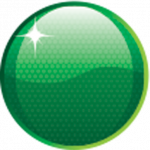 Reigning MotoGP World Champion Yamaha has unveiled its 2011 contender under the Yamaha Factory Racing banner.
The team remains on the look-out for a title sponsor, having lost car company Fiat due to the exit of Italian star Valentino Rossi in the off-season.
The new M1 was launched in Sepang, Malaysia, yesterday, ahead of the upcoming pre-season test at the venue.
Jorge Lorenzo and Ben Spies make up the factory line-up this year, with the Texan having graduated from the Tech 3 Yamaha squad following a promising rookie season in 2010.
"We worked really hard last year to earn the seat with the Yamaha Factory team so it's a great feeling to be here alongside Jorge," said Spies.
"It's obviously a special year for Yamaha with the 50th Anniversary of GP racing celebrations so I'm really thrilled to be part of it.
"The bike's feeling really good, we've got a few days more of testing now to really shake it down and fine tune the set up and we'll be ready to go.
"I'm loving the corporate blue colour scheme, I'm a big fan of the design."
Lorenzo will carry the coveted #1 plate this season, after winning the 2010 title.
"Winning the World Championship last season was an incredible feeling, but now we start again," said Lorenzo.
"I have a great crew and with the hard work of the Japanese engineers over the winter I feel confident we can fight for more success this year."
According to Yamaha racing boss Lin Jarvis, the team's colour scheme may change during the year if an appropriate partner is found.
"We've been talking to several potential sponsors and partners in Asia and in Spain but finally we haven't been able to find anything that will work well for us at present," said Jarvis.
"As a result we will start the season in blue which is quite appropriate as we are celebrating our 50th anniversary so it's fitting we begin in our corporate colours.
"There's no negative consequence of this situation, it actually gives us freedom to do some extra special things in our 50th year."