Q&A: Daytona 500 winner Trevor Bayne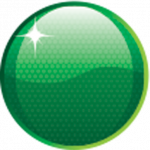 Trevor Bayne made history yesterday by becoming the youngest-ever winner of the Daytona 500.
The Tennessee native had celebrated his 20th birthday just a day prior to 53rd running of The Great American Race, and was making just his second start in the Sprint Cup Series.
Having been dumped from his Diamond-Waltrip Racing Nationwide Series ride last year, Bayne was picked up by legendary Ford team-owner Jack Roush.
The 'Cat in the Hat' put Bayne into a full-time Nationwide program for 2011, and set up a 17-race Sprint Cup deal with Wood Brothers Racing.
Bayne discussed the emotional rollercoaster of winning the Daytona 500 a day after the race.
Q: What were your thoughts when you woke up this morning?
A: I'm not a big enough sponge to soak all this up because there is so much that this means to everybody. It's kind of cool because it keeps hitting me over and over again. It's like you get to win a bunch of times. I looked up when we got out of the motorhome this morning and saw the pole still had our number at the top of it and it's insane.
I look around at these guys (Wood Brothers team) and I think about being back at the shop every now and then when I can be there and see them working on these cars and the hours that they were putting into it, and working on Saturdays, and then the hours that we didn't plan on working on it after we crashed in the duel and they got it back together.
I look at all their faces and I'm like, 'Wow. We won this Daytona 500.' It's really incredible. To have Jack Roush come over to the car and rub my head and say 'good job' while I was driving to Victory Lane. And to see Richard Petty come in with these guys and Leonard and Glen and their whole families to be in Victory Lane, and Donnie (Wingo, crew chief). I think his wife wasn't able to be here, she went back yesterday, but it really was incredible. I don't know how I'm the one that got to be this lucky to be in this situation to be here with all these guys, but I'm really fortunate.
Q: How did you hook up with your parents after the race?
A: I don't know how my parents got to Victory Lane so fast! They must have hurdled the fence in their excitement. They were digging, that's for sure, because as soon as I got out of the car they were there. It was so cool to have them here.
I wish my brother and sister could have been here. They were in Knoxville, but I think some of the local news actually went and caught up with them at our house, so that was kind of funny – my seven year old little brother. I think one of his friends got so excited that he ran out in the yard and started spraying Coke everywhere. You know little kids, they're crazy – a lot like me.  But it's so cool to have everybody here, some of my friends, and then all of these new guys I've been surrounded by in less than half a year.
Q: What are your buddies saying about this?
A: We were standing around the motorhome last night and one of the motorhome drivers come up and we were all standing there staring at each other like, 'What is this?' The guy was like, 'You all look numb. What's wrong? Why aren't you all going crazy?' We didn't know what to say and that's the first time I've ever seen my friends without nothing to say, but they're a great group of kids and I just love being around them from home. It keeps me kind of grounded having them there and they couldn't be more excited.
Some of the texts I was getting, and Jeff Gordon coming to victory lane, and just even being around these guys – they're still blown away to be around the Wood Brothers and Donnie and the whole group, and to be in the pits at a NASCAR race. If they just got to come in the pits, they'd be excited, much less to get to go to victory lane and take pictures and be a part of it, so it's really, really cool.
Q: How hard was it moving to Charlotte at 15 years of age?
A: We knew we had to move dad's race team to Charlotte if we wanted to be competitive. We were in Knoxville, Tennessee in kind of a warehouse shop and we had a lot of guys that just loved to be around racing. A lot of them were volunteers and some of them were there this weekend to celebrate with us, but we just knew we needed to get to Charlotte. I knew that since the time I was 12 years old, so when I turned 15 and I was racing Hooters Pro Cup, I signed with Dale Earnhardt, Inc., so I knew I'd have a little bit of an income or something there to be able to move and kind of live on my own, so I moved down there.
I didn't have my driver's license yet. I still had my permit when I first moved, so my crew chief would actually come pick me up and take me to the shop and then drop me off at night, so that was pretty neat. And then dad would come down a lot, so for my family to be supportive of that. It took a lot for my brother and sister and mom to let dad be able to come down a couple days a week and spend time with me and help me get through that transition.
That move was very crucial. I think it was the best thing that I did for my career, at that point, to get down and be in the shop and get to know the guys and show them that I wanted to be here – I wasn't gonna be a driver that just showed up on the weekends. I love being around it, so that's kind of the way I grew up working on my stuff and now it's a little different. I don't get to be at the shop as much as I want to, but they got to see me welding on a coach that I broke after jumping off the top of the stairs on to it, so they know I can work on stuff a little bit. It's been an incredible journey and it's happened so fast. It really is crazy how fast that all happened. I love to go back to Knoxville as much as I can. I go back every couple of weeks.
Q: What were your expectations as you started the race and when did you think you had a shot at winning?
A: I never said it. I knew that our car was fast enough to do it, but a lot of times I get so excited, just like the Nationwide race on Saturday. I knew our car could win and I was so pumped about it. I was like, 'We're gonna win.  We're gonna win.' And then we didn't. So this time I went about it differently. I said, 'We're gonna finish.  We're gonna finish.' And I just made sure I was always the pusher.
Joey Logano and I talked on his radio for a second and I was like, 'I'll be good to push you.' He goes, 'Well, I'll push you.'  And I was like, 'I'll push you,' because we both knew that the pusher had the advantage of staying out of trouble. You can be responsible. You didn't have to worry about somebody turning you. Even if it was an accident, there were a lot of those times when the pack would check up, so I'd had a lot of experience through that this weekend of just watching in front of the guys, knowing when they were braking so I could back off of them.
I think that was really the first race I went into ever in my career just thinking survival mode. A lot of times I say I'm thinking that, but, really, as a 19 or 20 year old I'm thinking, 'I've got to win this thing,' so maybe this is a good, new approach. We'll just worry about getting to the finish and then when we've got a good enough car, we can get to victory lane.
Q: Can you imagine how your popularity increases after this?
A: Well, my Twitter that I've been working on for over a year now was at 6,000 fans before this week started and now it's at 21,000 over night. I told everybody, 'Man, all I had to do was win the 500?  I could have done that a long time ago if I would have known that's how I had to get followers!
It's crazy to see their support coming on. I didn't get to see the reaction when we crossed the line, but everybody in the media center said people went crazy and the fans went crazy and it was what the sport needed, but, like I said, I'm just so lucky to be the guy that got to be behind this fast race car because it really did make me look good. The thing was so fast. I could push anybody up through there. I could go wherever I wanted and it would just stay up front, so it made me look good and, hopefully, we got some fans off of it.