Liberal's plan to dump Sydney Telstra 500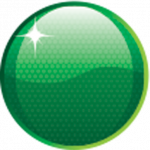 V8 Supercars will be forced to leave the Sydney Telstra 500 at Homebush and head back to Eastern Creek, if the NSW Opposition wins government, says the local Liberal candidate.
In a report today in The Daily Telegraph, the candidate for Auburn Ned Attie has told the 'Save Olympic Park No V8s' committee they would scrap the Homebush Bay event.
Attie said the Sydney Telstra 500 should be moved back to Eastern Creek, a venue that last month hosted the successful pre-season test, but has struggled to produce large race crowds in past years.
In its second year last year, the Sydney Telstra 500 attracted a record 150,000 crowd.
"We're in favour of the relocation of the event and will work with (V8 Supercars Australia) and Eastern Creek Raceway to achieve the final outcome," Attie said on the official Liberal Party website that have since been deleted.
The Auburn councillor praised "the great work done by the Save Olympic Park No V8s Committee in drawing attention to the problems with the Labor Government's contract with V8 Supercars Australia".
According to The Daily Telegraph, the move to dump the street race could happen as early as 2013 when the event's deal expires.
New South Wales residents will head to the polls on March 26, with the Liberals expected to reclaim power.
CLICK HERE to view The Daily Telegraph's full story.