Fujitsu Series driver narrows enduro options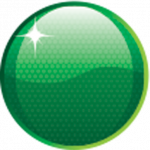 Fujitsu V8 Supercars Series front-runner David Russell is narrowing down his options for a seat in the V8 Supercars endurance races at Phillip Island and Bathurst.
Russell, who finished fifth in last year's Fujitsu Series driving for Matthew White Motorsport, is in a prime position to collect a plumb drive in the enduros as seats are finalised for V8 Supercars' big races in September and October.
Speedcafe.com.au understands that Russell is in discussions with a number of teams, including Dick Johnson Racing and Kelly Racing.
Last year, Russell partnered Jonathon Webb in the DJR-prepared Mother Energy Drinks entry, finishing a career-best sixth at the L&H 500, Phillip Island.
The MWM Fujitsu Series driver says that he is he is comfortable with his options for the endurance races.
"Last year everybody really rushed to lock in their drivers, but this year, they're taking their time," Russell told Speedcafe.com.au.
"There's a fair few teams who haven't locked in their co-drivers, and I've spoken to a few of them. I'm pretty comfortable with the position I'm in.
"The key for me is making sure I'm with a team that can give me a good car and a good team-mate for both races so we can get the very, very best result we can."
This week, Russell will confirm the team that he will compete in the 2011 Fujitsu V8 Series.
The first round of the Fujitsu V8 Series will be held at the Clipsal 500 street track in Adelaide on March 17-20.