Cochrane confident Sydney race will survive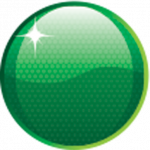 V8 Supercars Australia Executive Chairman Tony Cochrane is confident that the Sydney Telstra 500 will survive and prosper, despite suggestions that the future of the event is in jeopardy.
The candidate for the New South Wales seat of Auburn Ned Attie stated that the race would be dropped either at the conclusion of the five-year deal, or possibly before. CLICK HERE for this morning's story.
With NSW residents set to hit the polls late next month, opposition leader Barry O'Farrell came out this morning on talk-back radio in Sydney, stating that if elected into government, he would honour the current agreement between V8 Supercars and the NSW Government.
V8 Supercars signed a five-year agreement to compete at Olympic Park precinct, making the event secure until 2013.
"We are completely confident about the future of the event and following next month's NSW election will sit down with the Government of the day to agree a position, including the level of taxpayer support, that will see the event retained at Olympic Park for many years to come," Cochrane said.
"We were encouraged by the NSW Opposition Leader Barry O'Farrell's remarks today in praising and committing to the race, and endorsing the fact that major events, including the Sydney Telstra 500, make a significant contribution to the New South Wales economy."
According to V8 Supercars, the 2010 Sydney Telstra 500 delivered a conservative $32 million in economic benefit to Sydney and New South Wales, with the crowd attendance recorded at 166,723 over the three days.
"Events of this magnitude are enormously hard to secure and highly sought after," Cochrane said.
"The Sydney Telstra 500 at Olympic Park is the biggest annual sporting event in New South Wales by a significant margin and will continue to be for a very long time to come."
In a statement from shadow minister for major events George Souris, he says that the V8 Supercars will fulfill its contract and negotiate the next phase beyond that point.
"The NSW Liberals and Nationals want to keep V8 Supercar racing in Western Sydney," he said.
"We will honour the contract between the government and the V8 organisers to its finality. We fully support the retention of the round for NSW because of its importance to the state's economy and if elected, once the current contract has ended, we will negotiate with the organisers to that end."