Speedcafe's new Sales and Marketing staffer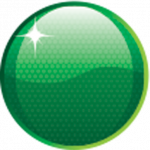 Speedcafe.com.au continues to grow, with the recent employment of a key new member to its growing list of staff.
Leisa Emberson joins Speedcafe.com.au as its Sales and Marketing manager, overseeing the site from its base at Docklands, Melbourne.
Emberson will work alongside Speedcafe editor Grant Rowley and staff journalist Stefan Bartholomaeus.
Emberson's employment at Speedcafe is a return for her to the sport. She worked for South Pacific Tyres with the Dunlop brand for 13 years in various roles, including motorsport marketing manager for Dunlop's involvement in the V8 Supercars.
Emberson was a key player in the tyre manufacturer's bid to secure the control tyre rights in the sport in 2002 – a position that Dunlop has maintained since then.
Emberson says that she is continually amazed at Speedcafe.com.au's growing audience and its potential both as a news source and a marketing tool.
"Speedcafe has seen extraordinary growth in the past 12 months increasing unique visitors from this time last year by 235 percent" she said.
"I am excited to become a part of the team in this early stage as the site has the potential to expand beyond just a news-based site to become a marketing tool for sponsors and source for automotive classifieds, employment and other innovative opportunities.
"I am also looking forward to working closely with our platinum partners to expand their branding and marketing opportunities. It is through the support of our platinum sponsors we are able to provide a free service to our readers and subscribers.
"In the coming weeks, Speedcafe.com.au will launch a new look to offer our readers not only an easy to navigate site but also more news, more features and more multimedia options.
"Another focus for the new look site will be our company booths. The booths are designed as a mini site within Speedcafe and are used to promote teams, products, companies, events, drivers and sponsors.
"We want to keep our site fresh, informative and interactive to grow our subscriptions and keep our readers interested. Our objective is for Speedcafe to be the only place to go for motorsport news, events and information. And we have only just begun!"
For more on Speedcafe.com.au's Booths, CLICK HERE for a tour …