Shannons Nats category schedule released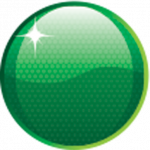 The Shannons Nationals has announced its category line-up for the 2011 season.
Thirteen classes feature on the nine round program, which includes a three-day, 10 category 'blockbuster' at Eastern Creek in July.
All five of the Nationals's 'core categories' (Formula 3, Commodore Cup, Saloon Cars, Porsche GT3 Cup Challenge and Australian Manufacturers Championship) will return in 2011, although with differing levels of commitment.
Formula 3 will hold just four rounds with the Nationals having decided to split its schedule with the V8 Supercars, while Saloon Cars and Commodore Cup will both race independently of the Shannons series at the Bathurst Motor Festival.
The Australian Manufacturers Championship will have three endurance and two sprint rounds, with May's Phillip Island Six Hour and December's Eastern Creek Eight Hour branded as Shannons Nationals events but promoted by the circuits.
The Kumho V8 Touring Cars and Kerrick Sports Sedans also return for 2011, while the Radical Australia Cup, Suzuki Swift Series and Australian Formula Ford Championship appear for the first time.
According to Shannons Nationals series director Rob Curkpatrick, the changes have seen the schedule remain a 'work in progress' for longer than in previous years.
"It's been 90 percent ready for about three months, but it's always the last 10 percent that takes the time," Curkpatrick told Speedcafe.com.au.
"We had to accommodate some new arrivals, and of course the change of the Mallala date changed things around a bit.
"We probably could have done with another round ­­– we simply weren't expecting the demand.
"We can facilitate everyone, but it just meant we had to change things around a bit. It's a good problem to have."
Curkpatrick is excited with adding three new categories to the Nationals, but says it's important that the existing categories remain loyal to the series.
"We're really happy to have Formula Ford on for a couple of rounds, as well as welcome the two new categories – the Radical Australia Cup and the Swift Series," he said.
"Time will tell whether the current situation with production cars is satisfactory.
"We were quite happy with the Australian Six Hour last year and would have gone on and put on another endurance race, but the whole production car scene has changed.
"There are other promoters that want to be involved, so we've pulled back.
"With regards to categories doing one-off events at Bathurst; on one hand, we're fine with categories coming and going, but what really underpins the series is that categories stick around. That's how it works.
"If categories want to better themselves by going elsewhere, that's fine, but Bathurst does frustrate us a bit, because it's very costly for competitors.
"We're not critical of Bathurst, but to have a viable series we need competitors to support the whole series. That goes for both us as a series and each category individually."
The Shannons Nationals is looking to step-up its presentation levels this year, with a new Safety Car, podium and promotional girl outfits.
The Speedweek-produced television programs will continue to air on SBS, while Speed Channel will broadcast dedicated 'Shannons Nationals' branded programs throughout the year.
See below for the 2011 Shannons Nationals calendar
| | | | |
| --- | --- | --- | --- |
| Rd. | Date | Venue | Categories |
| 1 | April 1-3 | Wakefield Park, Goulburn, NSW | Porsche GT3 Cup Challenge, Kumho V8 Touring Cars, Commodore Cup, Saloon Cars, Radical Cup |
| 2 | May 13-15 | Mallala, Adelaide, SA | Porsche GT3 Cup Challenge, Kerrick Sports Sedans, Kumho V8 Touring Car Series, Suzuki Swift, Formula Vee |
| 3 | May 28-29 | Phillip Island, VIC | Aust. Manufacturers Championship (6-Hour), Radical Cup |
| 4 | June 24-26 | Winton, VIC | Kerrick Sports Sedans, Commodore Cup, Saloon Cars, Radical Cup, HQ |
| 5 | July 15-17 | Eastern Creek, NSW | Porsche GT3 Cup Challenge, Kerrick Sports Sedans, Kumho V8 Touring Cars, Formula 3, Commodore Cup, Saloon Cars, Radical Cup, Formula Ford, Suzuki Swift, Superkarts |
| 6 | August 12-14 | Morgan Park, Warwick, QLD | Porsche GT3 Cup Challenge, Kerrick Sports Sedans, Formula 3, Saloon Cars, Aust. Manufacturers Championship, Radical Cup, Suzuki Swift |
| 7 | September 9-11 | Sandown, Melbourne, VIC | Porsche GT3 Cup Challenge, Kumho V8 Touring Cars, Formula 3, Commodore Cup, Aust. Manufacturers Championship, Saloon Cars, Formula Ford, Suzuki Swift |
| 8 | November 4-6 | Phillip Island, VIC | Porsche GT3 Cup Challenge, Kerrick Sports Sedans, Kumho V8 Touring Cars, Formula 3, Commodore Cup, Saloon Cars, Superkarts |
| 9 | December 10-11 | Eastern Creek, Sydney, NSW | Aust. Manufacturers Championship (8-Hour) |