Rookie Trevor Bayne wins Daytona 500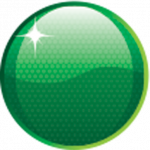 Twenty-year-old rookie Trevor Bayne has taken victory in a thrilling finale to the 2011 Daytona 500.
The Wood Brothers driver beat Carl Edwards (Roush Fenway Ford) to the win after two attempts at a 'green-white chequer' (overtime) finish.
"I keep thinking I'm dreaming I really do," said Bayne in Victory Lane.
"The Daytona 500, are you kidding me?
"To win our first one in our second-ever Cup race is so incredible."
The victory marked the legendary Wood Brothers team's fifth Daytona triumph, and its first Sprint Cup race win in 10 years.
Bayne, who is only locked into running 17 races with the part-time team this season, is now the 500's youngest-ever winner, having turned 20 a day before the race.
Bayne and Edwards beat home David Gilliland (Front Row Ford), Bobby Labonte (JTG Toyota), Kurt Busch (Penske Dodge), Juan Pablo Montoya (Earnhardt Ganassi Chevrolet), Regan Smith (Front Row Chevrolet), Kyle Busch (Joe Gibbs Toyota), Paul Menard (Richard Childress Chevrolet) and Mark Martin (Hendrick Chevrolet).
The race featured a record number of lead changes, as the 'tandem drafting' ensured that the 53rd Daytona 500 was like none seen before.
David Ragan (Roush Fenway Ford) led the field for the first green-white chequer restart, but was black flagged for changing lanes before the green flag.
The yellow was quickly brought out for a wreck on the backstretch that took care of Dale Earnhardt Jr's (Hendrick Chevrolet) chances.
The 'big one' occurred early, when Michael Waltrip (Waltrip Toyota) turned his team-mate David Reutimann around in Turn 4, triggering a 17 car pile-up.
Australian Marcos Ambrose (Richard Petty Ford) was taken out in the Lap 29 incident, along with contenders Jeff Gordon (Hendrick Chevrolet), Jimmie Johnson (Hendrick Chevrolet), Mark Martin and Greg Biffle (Roush Fenway Ford).
Waltrip had also brought out the first caution of the day on Lap 5, sending Kyle Busch spinning into the Turn 2 infield.
Richard Childress Racing suffered a tough day, with race favourite Kevin Harvick out with engine failure after little more than 20 laps had been run.
Team-mate Jeff Burton, winner of the second Gatorade Duel on Thursday, lost his motor 70 laps later.
Roush Fenway Racing also lost two cars inside the first 150 laps, with Matt Kenseth spun into the outside wall in the tri-oval by team-mate Biffle on Lap 134.
Biffle had been 16 laps down at the time of the incident, and was in turn wrecked in the same place by Juan Pablo Montoya 11 laps later.
Montoya also tangled with his team-mate during the race – spun by Jamie McMurray (Earnhardt Ganassi Chevrolet), before the reigning 500 winner fell back due to a dropped cylinder.
Regan Smith had been one of the best 'pushers' all week at Daytona, but was taken out with just five laps left thanks to a hit from Kurt Busch on the backstretch.
Ryan Newman (Stewart-Haas Chevrolet) and Denny Hamlin (Joe Gibbs Toyota) were also involved in the shunt, while Earnhardt Jr was forced to pit due to a puncture from the debris.
Ambrose returned to the track late in the race to finish 37th.
CLICK HERE for more on the Ambrose incident
| | | | | |
| --- | --- | --- | --- | --- |
| POS | DRIVER | MAKE | SPONSOR | LAPS |
| 1 | Trevor Bayne | Ford | Motorcraft / Quick Lane Tire & Auto Center | 208 |
| 2 | Carl Edwards | Ford | Aflac | 208 |
| 3 | David Gilliland | Ford | Taco Bell | 208 |
| 4 | Bobby Labonte | Toyota | Kroger / USO | 208 |
| 5 | Kurt Busch | Dodge | Shell / Pennzoil | 208 |
| 6 | Juan Montoya | Chevrolet | Target | 208 |
| 7 | Regan Smith | Chevrolet | Furniture Row Companies | 208 |
| 8 | Kyle Busch | Toyota | M&M's | 208 |
| 9 | Paul Menard | Chevrolet | Peak / Menards | 208 |
| 10 | Mark Martin | Chevrolet | GoDaddy.com | 208 |
| 11 | A.J. Allmendinger | Ford | Best Buy | 208 |
| 12 | Bill Elliott | Chevrolet | Security Benefit / Rydex | 208 |
| 13 | Tony Stewart | Chevrolet | Office Depot / Mobil 1 | 208 |
| 14 | David Ragan | Ford | UPS "We Love Logistics" | 208 |
| 15 | Terry Labonte | Ford | U.S. Chrome | 208 |
| 16 | Robby Gordon | Dodge | Speed Energy | 208 |
| 17 | Clint Bowyer | Chevrolet | Cheerios / Hamburger Helper | 208 |
| 18 | Jamie McMurray | Chevrolet | Bass Pro Shops / Tracker | 208 |
| 19 | Martin Truex Jr. | Toyota | NAPA Auto Parts | 208 |
| 20 | Steve Wallace | Toyota | 5-Hour Energy | 208 |
| 21 | Denny Hamlin | Toyota | FedEx Express | 208 |
| 22 | Ryan Newman | Chevrolet | U.S. Army | 206 |
| 23 | Joey Logano | Toyota | The Home Depot | 206 |
| 24 | Dale Earnhardt Jr. | Chevrolet | Amp Energy / National Guard | 202 |
| 25 | Kasey Kahne | Toyota | Red Bull | 199 |
| 26 | Dave Blaney | Chevrolet | Golden Corral | 198 |
| 27 | Jimmie Johnson | Chevrolet | Lowe's / Kobalt Tools | 189 |
| 28 | Jeff Gordon | Chevrolet | Drive to End Hunger | 173 |
| 29 | Brad Keselowski | Dodge | Miller Lite | 166 |
| 30 | David Reutimann | Toyota | Aaron's Dream Machine | 164 |
| 31 | Brian Vickers | Toyota | Red Bull | 160 |
| 32 | Travis Kvapil | Ford | Long John Silver's | 153 |
| 33 | Andy Lally * | Chevrolet | Super Eco-Fuel Saver | 149 |
| 34 | Matt Kenseth | Ford | Crown Royal Black | 133 |
| 35 | Greg Biffle | Ford | 3M | 126 |
| 36 | Jeff Burton | Chevrolet | Caterpillar | 92 |
| 37 | Marcos Ambrose | Ford | Stanley | 82 |
| 38 | Robert Richardson Jr. | Ford | North Texas Pipe | 45 |
| 39 | Joe Nemechek | Toyota | AM FM Energy | 29 |
| 40 | Michael Waltrip | Toyota | NAPA Auto Parts | 28 |
| 41 | Brian Keselowski* | Dodge | K-Automotive Motorsports | 28 |
| 42 | Kevin Harvick | Chevrolet | Budweiser | 22 |
| 43 | J.J. Yeley | Chevrolet | Red Line Oil | 10 |