Rea declared fit after Phillip Island crash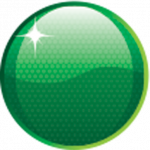 Castrol Honda World Superbike team rider Jonathan Rea has been declared fit to race at this weekend's opening round of the World Superbike Championship at Phillip Island after being taken to hospital in a high speed testing fall last week.
The team were at the Victorian circuit preparing for this weekend's race when the Brit parted company with his Ten Kate-prepared Honda in wet conditions at turn one.
He was taken to hospital for checks on his neck and shoulder, but will line up this weekend.
The day prior, Rea and team-mate Ruben Xaus – joining the Honda squad this year – had completed a solid testing program.
"It was wet but, when it stopped raining and looked like clearing up, I went out but got off the bike quite quickly at turn one," said the 24-year-old Manx rider.
"I hurt my neck a bit but the paramedics insisted on putting me in a brace and taking me to hospital where it took about four hours to get a scan. It's a little frustrating, as I wanted to get more time on the bike."
Team boss Roland ten Kate was happy with progress.
"Jonathan had a big off, but all is okay on that front," said ten Kate.
"I saw he Tweeted that the bike was 'jammin', which is a good thing, I think!
"Ruben and his crew have been going through a lot of work. It's been his first chance to ride the bike properly in dry conditions. They tried a lot of different settings and found a good way to head into the official tests."
Official testing with all teams resumes today at Phillip Island, with qualifying, Superpole and two races at the weekend.