Opportunity of a lifetime for female karter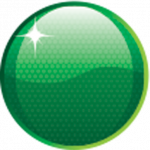 An opportunity of a lifetime awaits a female karter courtesy of the continued efforts of the FIA's Women and Motorsport Commission (WMC).
The WMC, in conjunction with the CIK-FIA Academy Trophy, has announced that one kart, out of the 51 allocated for the 2011 edition of the CIK-FIA Academy Trophy, will be reserved for a young female driver aged from 13 to 15.
This Trophy is a new competition in which the equipment will be identical for everyone (Parolin-FIM-LeCont) and allocated by the random drawing of lots. The Trophy is a genuine competition contested over three rounds (in Italy, France and Bahrain), based on the usual format of international karting events, but also includes an educational programme for the drivers. This pedagogical programme will address topics relating to safety, the code of driving conduct on circuits, the anti-doping code, the patrimony of karting, etc.
A world-wide call for candidates has been issued, with each country permitted to nominate just one driver. Of these candidates, the WMC will select 10 drivers to take part in qualifying in Geneva in April, and then allocate to the most deserving among them the kart for the 2011 edition of the CIK-FIA Academy Trophy.
Leanne Tander, CAMS' representative on the WMC, believes this could be the chance of a lifetime for one lucky driver.
"This is the kind of thing that could propel a young karter onto the international scene and set them up for a successful career in motorsport," said Tander.
"I wish this sort of opportunity existed when I was younger!"
Both the Confederation of Australian Motor Sport and the Australian Karting Association are keen to see an Australian driver among the potential candidates, so all female karters born between 1996 and 1998 are asked to contact Leanne Tander ([email protected]) prior to February 25, 2011 to register their interest.
"I have no doubt there will be fairly stiff competition internationally to be selected but if you never try you never know!" said Tander.