New era of NZ touring cars revealed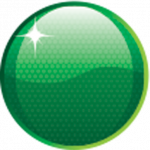 The peek into the future of New Zealand touring car racing was revealed over the weekend with the unveiling of a new car and a new series.
V8SuperTourers is a new name for a new class, positioned to replace the aging NZV8s that have served the country extremely well over the past six years.
Aimed to provide cheaper top-level touring car racing under tightly controlled technical regulations, V8SuperTourers will hit the race track in a new series, starting next February and finishing in November.
The first V8SuperTourers prototype was unveiled by New Zealand racing hero Greg Murphy in Auckland.
Designed and built by renowned Australian race car engineer Paul Ceprnich of Pace Innovations Australia, the prototype utilises a VE Commodore body mounted on a purpose-built monocoque chassis. It is 90 percent complete, requiring only the electronics, plumbing and other minor parts to be completed before the car's first official test scheduled in six weeks time.
V8 SuperTourers Limited is a company formed by current NZV8 team owners Mark Petch, Wayne Anderson and Garry Pedersen.
According to a statement released by the organisation, "The aim of the company is to build a new generation, future-proofed V8 touring car, similar in concept to a current Australian V8 Supercar but at less than half the cost."
The new cars are said to cost $185,000, with the control 7-litre V8 engines at AU$13,500.
The V8SuperTourer is designed to have performance similar to that of a current Australian V8 Supercar and is specifically designed for both sprint and long distance, enduro style racing with its 120-litre capacity fuel cell.
Petch told Speedcafe.com.au that he thinks the mix is right to take touring car racing in New Zealand to the next level.
"When decided that our current cars – the old girls – have had their time, we thought OK, we've got to fund this thing and develop this NZ class at a lower cost to the Australian car," he said.
"It takes some of the elements of the Car of the Future, plus our own ideas and combine them to create what we have, so we haven't reinvented the wheel."
Petch also said that the aim is to have 16 cars will be on the grid for the first race, with each entrant to hold a permit/licence.
V8SuperTourers will unveil more details about its 2012 schedule in the coming weeks.