Helmet delisting costs V8 Supercars drivers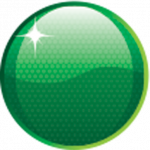 A selection of V8 Supercars drivers are in the market for new helmets after helmet manufacturer Impact had two of its models delisted from the FIA's technical list.
Shane van Gisbergen, Tim Slade, Russell Ingall, Steve Owen and Dean Fiore will not be permitted to compete with their Impact lids, effective immediately.
According to the FIA's regulatory notice, the helmets have been removed from the list for "safety reasons."
Impact driving suits have also been removed from the FIA's list, thus banning them from V8 Supercars competition.
The notification does not affect the Snell SA2005 certification of the Impact helmets, so the helmets can be used in national competition, but with V8 Supercars recent elevation to 'international' status, all FIA rulings must be adhered to.
Lucky 7 Racing's Slade, who only took delivery of his new Impact helmet at the Eastern Creek pre-season test, said that the helmet's delisting is inconvenient.
"It's not life or death, but it's disappointing," Slade told Speedcafe.com.au.
"I just bought a brand-new Impact helmet, got it painted, wore it for one race and now it's useless.
"I have to spend a bit of money now on a new helmet, but I actually feel pretty sorry for my helmet painter. He puts his time, effort and money into it and does a very good job. Now, it's useless. I've got to get something else.
"Above all else, it's a bit of an inconvenience."