F3 champion driver and team for Carrera Cup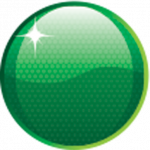 Team BRM and 19-year-old Briton Ben Barker will enter the 2011 Australian Carrera Cup Championship.
The six-time Australian Formula 3 Championship winning team will campaign the Porsche alongside two Formula 3 and three Australian Formula Ford Championship cars from its West Adelaide workshop.
The car will run with backing from James Rosenberg's Gawler Farm Machinery, and bare the number #20.
While neither the team or Barker has contested a tin-top championship before, Team BRM manager Mark Rundle said the move into Carrera Cup is a great step forward for both.
"As a team we have been working towards entering Carrera Cup since it was announced that the series would be returning this year," said Rundle.
"To have the pieces in place to launch a professional campaign with a fantastic young driver like Ben is a good way for us to go racing.
"We're excited to be part of the series' new beginning as we diversify our own operations into other categories.
"We couldn't have picked a better category to enter and we're very pleased to be continuing our working relationship and friendship with Ben.
"He's a great talent and I think will continue to surprise people this year as he did in 2010 when he came to Australia a complete unknown – and left a champion."
Barker, who won the 2010 Australian F3 Championship after competing in Formula Ford in the UK, expects that his single-seater days are now over.
"I'm excited about stepping into 'tiptops''," he said.
"I feel it's the right move for where I am at in my career and especially when I look at where I want to go – V8 Supercars or GT/Sportscar racing back in Europe or America.
"We had such a fantastic season last year in Formula 3. I learnt more than I ever have and I think it's been superb preparation for this step into Carrera Cup.
"I'm looking forward to getting dialled into the Porsche – my confidence is pretty high and I'm itching to get back in the car."
Barker said his existing relationship with Team BRM would aid his transition into the Porsche, despite the team not having contested the series before.
"The best thing is I know the team, know how they work and know their processes which I think will make the transition so much easier," he said.
"We can go straight into our pre-season testing with the hard-working attitude we had last year and I think it will get us all up to speed quicker compared to if I was driving for another team.
"It's going to be a great experience and I can't wait to hit the track at the Grand Prix."
The Australian Carrera Cup Championship will kick off at the Australian Grand Prix from March 23-27.