Cowin resets nostalgia nitro record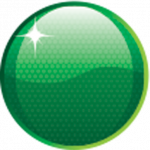 Andrew Cowin has reset the Nostalgia Nitro Funny Car elapsed time record at the weekend at Willowbank Raceway, eclipsing the mark he himself set in November of last year when he became the first ever  in the bracket to run under the magic 'five second' mark in Australia.
The Top Fuel standout was competing in a round of the NITRO! Magazine Nostaglia Drag Racing Series aboard the Cowin Family Nitro Express Nostalgia Nitro Funny Car, thanks to World Classic Muscle Cars.
Cowin's third and final pass on Saturday saw the 31 year old travel the quarter-mile in 5.88 seconds at 239.61 miles per hour, edging out the previous Australian 'quickest' Nostalgia Nitro Funny Car mark of 5.89 seconds, which he set in November of 2010.
"It is just so much fun to drive this Funny Car, it's a different experience completely, and it was really cool for us to be able to show up and run the quickest ever pass in Australia with the 5.88 second pass," said Cowin, who was in action at the weekend thanks to World Classic Muscle Cars.
"The crew did an awesome job all day long, if it wasn't for the crew we wouldn't be able to run as quick as we did, and it was just so much fun.
"Racing the Nostalgia Nitro Funny Car is just so different and its great for us to do in between the Top Fuel Racing, its a lot of hard work and keeps everyone on their toes, and they are just so fast…I completely love them and really look forward to getting back into it again.
"We love coming to Queensland too, the fans are just awesome, and the traction is always so good, even thought it was so hot on Saturday the track was really great and we could really go after the results, and we were able to run even quicker than we did in November in Sydney.
"It's safe to say we can squeeze another tenth from the car but at the same time we are still learning with the Funny Car, hopefully we can run a bit quicker every time, but then again that is the plan every time you go racing anyway isn't it.  I am really looking forward to get back into it, I just love it."
Cowin and his Nostalgia Nitro Funny Car was just one of 180 Nostalgia entries at Queensland's premier drag racing facility at the weekend.
Taking to the track were racers from a wide variety of racing brackets, with Jason Donnelly (Nostalgia Outlaws), Brad Wooldridge (Gas), Kerry Boyde (Junior Fuel), Peter Rauchle (Vintage Gas), Mick Roche (Hot Rod), Jimmy Lau (American Muscle), Shane Molloy (Aussie Muscle), Pedro Smith (Classic Motorcycle), Jake Pearce (Outlaw Bike), Ken Moss (Six Banger) and Wade Wagstaff (Outlaw Hot Rod) all taking event wins for their brackets.
For more information on the weekend's Nostalgia event please visit www.nostalgiadrags.com.au or www.willowbankraceway.com.au