Ambrose involved in major Daytona shunt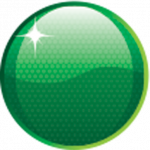 Marcos Ambrose's hopes of a Daytona 500 victory have been dashed by a multi-car crash on Lap 29.
Ambrose pitted after the incident with significant damage to the left-front corner of his Richard Petty Motorsports Ford Fusion.
The incident occurred at Turn 4, and was triggered by two-time Daytona winner Michael Waltrip turning around his team-mate David Reutimann in front of the field.
The wreck saw 12 cars go to the garage, with Hendrick Motorsports drivers Jimmie Johnson, Jeff Gordon and Mark Martin among those involved.
Ambrose was running in the middle of a three-wide pack when the incident unfolded, and made contact with Martin, Reutimann and Brian Vickers in the mayhem.
The RPM team immediately began repairing the damage to the #9 entry, which will rejoin the race in order for Ambrose to score points.
The two-time V8 Supercars champion said he didn't see much in the incident.
"I saw the #00 (Reutimann) spun out and I just checked out," said Ambrose.
"I was going pretty straight and they all started running over the top of me.
"I thought I had it saved and then I got spun down on the bottom, and then Jeff Gordon finished me off."
Ambrose said he had been worried about being caught at the tail of the field without a drafting partner.
"It's really close," he said of the racing.
"Everybody is trying to find partners to work with and pull away.
"I think everyone is just trying to work out how to do it (tandem draft).
"Today, I was just trying to make sure I didn't drop off the back without finding a good partner and got caught up in a mess, too.
"I was trying to play it safe and it didn't work out too well for me."
Waltrip had also been the cause of the first caution of the day on Lap 5, when he turned Kyle Busch at Turn 2.
Ambrose had run as high as the top 10 during the race, drafting with Roush Fenway Racing's David Ragan.
Race favourite Kevin Harvick lost an engine after just 20 laps, throwing into question the reliability of the remaining eight Earnhardt Childress Engines in the race.
CLICK HERE to see video of Ambrose's crash