Owner: Patrick could join Ambrose at RPM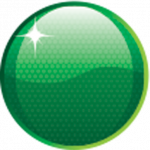 For the second time in a month, Richard Petty Motorsports co-owner Andrew Murstein has publicly stated his desire to see Danica Patrick drive a third RPM Fusion in the 2012 Sprint Cup Series.
The President of Medallion Financial, the company that funded the restructure of RPM in the off-season, is keen on expanding the team in a way that will gain maximum publicity.
RPM has downsized from four to two cars this season, entering Ford Fusions for Australian Marcos Ambrose and former Champ Car star AJ Allmendinger.
While various 'name' pilots, including Roush Fenway's Carl Edwards and Greg Biffle, will be off-contract at the end of 2011, Murstein says he isn't interested in established players.
"I would go for something new and different," he told Sports Illustrated magazine.
"I think that's what the sport's lacking. There's no perfect answer for that, but a woman driver would be a terrific accomplishment for us.
"Whether it's someone like Danica (Patrick), or it's someone like (Truck Series driver) Johanna Long.
"If there was an up-and-coming African-American driver, that would be my focal point.
"I want to make a game-changing decision in this sport to try to bring it to another level."
The latest comments follow Murstein's claims in late January that Patrick "deserves to be the star of a team" – an opportunity he says she would get at RPM, but not at any of the larger operations.
Patrick will again add a part-schedule in the NASCAR Nationwide Series to her IndyCar commitments this season.
Competing at Daytona this weekend, Patrick told reporters that she is unsure of her 2012 plans.
"It depends on what I want to do, it depends on sponsorship, it depends on a lot of things," she said.
Patrick has qualified an impressive fourth for this weekend's Nationwide Series race at Daytona.
The JR Motorsports driver was beaten to pole by Clint Bowyer, Landon Cassil and Dale Earnhardt Jr.
To commemorate 10 years since the death of Dale Earnhardt Snr at Daytona, Bowyer donned a No.3 hat after scoring pole.
Allmendinger and Ambrose have qualified 15th and 35th respectively for Sunday's 53rd running of the Daytona 500.