Terry Finnigan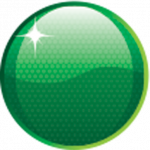 For many the privateers were the heart and soul of Australian touring car racing, the weekend warrior that pulled out all stops to race each weekend, doing it with small budgets and small team numbers but with a fanatical love of the sport.
Terry Finnigan epitomised the touring car privateer. He had a career spanning 34 years and loved every minute of his driving career – result or no result.
Finnigan always had an interest in motorsport; he attended his first race meet at six weeks old when his father took him to Bathurst for a motorcycle event. It became a family tradition and they watched the bikes race there up until his 16th birthday, even though his dad stopped racing bikes when Finnigan was five.
Although his father made it clear he was not to race bikes, Finnigan set his sights on four wheels. His first taste was drag racing.
"One weekend, a couple of mates and I took our girlfriends and went up to Castlereagh drag strip, we were going into the track when there was a big sign saying competitors to the left and spectators to the right," Terry Finnigan explained to Speedcafe.com.au
"I pulled up behind my mate and said 'let's go into the competitor's entrance' and had a race, that's how it started."
His father was furious, but the young Finnigan stuck to his guns and kept drag racing.
Having enjoyed drag racing Finnigan decided to concentrate on circuit racing. He bought himself a Mini and had his first race at Oran Park.
"I think I finished third," said Finnigan.
"I think I won the princely sum of about five pounds, it might have been five dollars.
"It gave me a rush, but I got a bigger rush driving the car."
Finnigan was a talented driver but never got the break required to race for the big teams, he spent his entire career doing everything himself.
"Right to the very end I did all the hard yards myself, including chasing sponsors, driving the transporter to the race track, preparing the cars, I did everything," said Finnigan.
"I had some good guys helping me, I was the only guy in the team that had a licence to drive the truck, so I drove it, it was that sort of deal.
"It was what I did my entire career, it was the only way I knew how to do it. I never had any major backers, I had some good sponsors but they were never sponsors that put in the money that people believed we were getting."
When Finnigan was asked if he had any favourite racing moments or highlights he quickly responded with "nuh". It's clear that he enjoyed his career, but what he liked the best was the simple act of driving.
"For the 34 years that I raced I just got a absolute charge out of driving the cars, there was nothing better as far as I was concerned," said Finnigan
"I just absolutely enjoyed it, I had a ball, I loved it.
"I had a passion for it, we raced today and all we ever thought about was tomorrow. All I ever thought about was the next race meeting."
Finnigan raced Minis for many years, but several accidents saw him move away from tin tops and concentrate on open wheelers.
"I raced the minis until the early 1970s where I had quite a few severe accidents," said Finnigan.
"I rolled a Mini seven times down the straight at Oran Park.
"When Pete Geoghegan broke an axle in the mustang the field bunched up and one of the cars dropped off the track, came back on, hit me in the wheel and broke it, so the car rolled over.
"After four years and three cars written off cars I decided to go open wheel racing.
"I started in Formula three and then Formula two racing which I did for about 10 years through to 1980."
In 1980 Finnigan prepared a Gemini for Bathurst, coming 15th overall and winning its class. After this he concentrated on touring cars, racing Commodores and enjoyed several top 10 results at the mountain and came ninth in the 1998 Sandown 500.
Like all Australian race drivers his favourite track was Bathurst, but not far behind it was Amaroo Park and Lakeside.
"I still think one of the best tracks in the country is Lakeside, we had a lot of good races there, it was a fun track," said Finnigan.
"It was a very challenging track …  it had the same 100mile/hour average lap speed as Bathurst and Phillip Island.
"In 1989 I had a really bad accident up there doing about 265 kilometres per hour, which totalled the car, even with this happening it didn't detract from the place, I just absolutely loved it."
If Finnigan has a regret it is that he wishes he could have increased the number of good results.
"You'd like to do better, you always like to do better," said Finnigan.
"I'm reading the (Mark) Skaife book at the moment, as Mark said, initially all he wanted to do was win races and didn't realise the importance of having the right backing.
"We never had the backing we needed to do the job really well, we were just a very hard working group and tried to do the best we could with what we had."
Finnigan's last race was technically Bathurst in 2000. He qualified for the race but failed to start due to an engine failure in morning warm-up. In the end a leg injury forced him to hang up the helmet for good.
"I stopped racing because I had a cartilage tear in my leg," said Finnigan.
"The bone wore away to the point where my leg bowed by six degrees, it was grinding the bone, so they ended up having to cut my leg two inches below the knee, cut the bone and put a wedge into it.
"I went and saw seven surgeons and they all said keep doing what you are doing and you could lose the leg, which was as good a reason as any to stop racing."
While he was racing Finnigan ran a successful auto repair workshop. His wife had her own fast food business which she established in the office space within the workshop.
"During my whole career I had an automotive repair workshop," said Finnigan.
"I ran the workshop, which was the main job and my wife ended up opening a take away food shop in my original office area.
"We ran the three businesses out of the one workshop, the repair business, the take away food shop and the race team.
"I would start at about 6.30am, working in the take away shop through 'till 8am; then I'd open the workshop, work through to 5.30pm and then start working on the race car."
Finnigan stopped racing long ago; he still watches V8 Supercars but admits he misses the old school privateer race within a race and now prefers NASCAR.
"V8s frustrate me, it's too professional now," said Finnigan.
"I think the privateers over the years added a lot to the different events, you don't have that now.
"It's all mega bucks, it's getting very clinical and pretty predictable.
"I tend to record a lot of the races and watch highlights as I go through them because I don't have the patience to sit down and watch them.
"I watch more NASACR racing than anything else now. I'm intrigued by NASCAR because they have a different mentality than what we have, a different thinking, a lot of what they do applies to what we should have done way back then."
Nowadays Finnigan still runs his own business and enjoys sport of a different kind.
"I'm doing very little," said Finnigan.
"I play a bit of golf, I have a seafood business, but I don't work terribly hard at that, only about 30 hours a week maximum, not even that actually.
"I just take it easy."