Miles Racing reveals Fujitsu V8 Series entries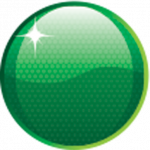 Miles Racing has revealed its new two-car simPRO Racing Falcons for the 2011 Fujitsu V8 Supercars Series.
Sporting striking fluro-yellow warpaint, the simPRO Racing Falcons will be piloted by V8 Supercars rookies Chaz Mostert and Ash Walsh, who will contest all seven rounds of the development series.
Speaking from the team's Queensland headquarters, team principal Wayne Miles said that the launch signaled the beginning of bigger and better things for Miles Racing.
"Our plan at Miles Racing is to be able to give young up and coming drivers like Chaz and Ash the opportunity to develop their race craft and progress through the ranks, without having to have millions of dollars behind them," Miles said.
"We're looking at supporting kids in karts, through Formula Ford, Fujitsu, and eventually the Main Game.
"Obviously we can't bankroll this on our own and that's why we're proud to have sponsors like simPRO, Masters Electricians and East Coast Traffic Control on board with us for this program.
"We have everything in place and are ready for a serious crack at the series and can't wait to go racing."
2010 Formula Ford Champion, and now #10 simPRO Racing Falcon racer Chaz Mostert, says he is comfortable ahead of the 2011 Fujitsu season.
"I've had a couple of runs in the cars now and each time I feel more comfortable," Mostert said.
"Wayne has given Ash and I every tool we need to make this work so now the rest is up to us.
"I'm confident we can make an impression in our first full year and be up the front when we hit the streets of Adelaide," he added.
Walsh will be driving the #90 simPRO Racing Falcon and said he can't wait to get back behind the wheel.
"We've been working really hard on this since last year – pretty much without a break – so there's a fair bit of pent up anticipation that I want to get out of the way – Clipsal can't come fast enough," Walsh said.
The Fujitsu V8 Supercars Series kicks off at the Clipsal 500, Adelaide, on March 17-20.