Holdsworth: Drivers need to speak their minds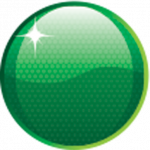 Lee Holdsworth has urged his V8 Supercars rivals to speak their minds in an attempt to bring the sport into the mainstream spotlight.
Holdsworth's call comes after his on and off track altercation with Will Davison at the Yas Marina Circuit in Abu Dhabi last weekend.
The Fujitsu Racing driver collected Davison's Trading Post Falcon after Davison had cut a chicane.
Holdsworth confronted Davison post-race, with the pair exchanging a number of choice words before a 'push and shove' match.
Now a few days since the incident, Holdsworth has cooled off after Davison apologised, but regardless, Holdsworth says that raw emotion, similar to what he displayed after his incident with Davison, is what the sport needs.
"I'm not like most of the other drivers who are afraid to speak their minds. I'll speak with my emotions, and sometimes when emotions are running high, you can be a little over the top," Holdsworth told Speedcafe.com.au.
"I was interviewed directly after the race and I was still upset.
"We're all very passionate about our racing and our careers, so when you have an altercation with someone – on or off the track – sometimes emotions take over.
"Since then, Will has apologised. I want to make sure that people know that Will and I have moved on."
While Holdsworth has moved on from his Abu Dhabi confrontation, he reiterated that the sport is driven by emotion and drivers shouldn't shy away from it.
"You make the headlines for a day, and that's what we're about – we're an entertainment sport. It's all about getting the sport some coverage," he said.
"I think that most drivers need to understand it's not a personal attack. Although it may seem like it, you're just speaking through emotions at the time, and a couple of days later, you look back and think "maybe I said some things I shouldn't have."
"Now we're ready to get on with our racing and I'm looking forward to getting back out on track at Clipsal and compete for a podium, possibly a win."
The Clipsal 500, Adelaide, will be on March 17-20.