Decision on Bahrain GP due within a week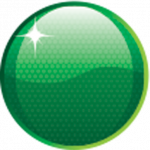 The opening round of the 2011 Formula One World Championship hangs in the balance, as political unrest threatens the March 13 Bahrain Grand Prix.
The pre-season test, scheduled for March 3, is also in question, as clashes between protestors and police have turned increasingly violent in recent days.
This weekend's GP2 Asia round at the Sakhir circuit has now been cancelled.
The event, which last year featured the V8 Supercars Championship, initially postponed Thursday practice due to all medical staff being required in the Manama capital.
With Formula One team freight needing to be sent to Bahrain next week for the off-season's final test, Bernie Ecclestone told The Press Association that a decision needs to be made soon regarding the safety of the area.
"It's not good, is it?" said Ecclestone.
"We'll have to keep our eye on things and make a decision quickly.
"I spoke to the Crown Prince this morning. He doesn't know any more than you or I, but they're monitoring exactly what is going on.
"Next week we will make a decision on what we are going to do."
SpeedTV journalist Will Buxton traveled to Bahrain for the ill-fated GP2 event, and filed a detailed report on the current situation yesterday (CLICK HERE to view).
"There remains an underlying tension in the country and one can feel it keenly," he wrote.
"Recent pushes towards greater democracy in the Middle East appear to have given the people a voice they perhaps felt they did not have before.
"Whether in the majority or minority, this is a voice they now want to be heard.
"Speaking to another local last night, he told me that all the people really want is to have a Prime Minister who is not a member of the King's family. Sheikh Khalifa Bin Salman Al Khalifa has been Prime Minister of Bahrain for 40 years.
"Naturally we are watching how events unfold, and while as of yet there is no real feeling of fear from our side, the underlying tensions make the atmosphere here quite unsettling."