Could an Italian compete in Fujitsu Series?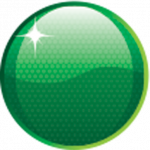 Have you heard the one about the Aussie, Kiwi, Irishman and Italian? Well, this ain't a joke, because all four of those nationalities could compete in this year's Fujitsu V8 Supercars Series.
Paul Morris Motorsport is currently piecing together a deal to enter Italian driver Marco Mapeli in this year's Fujitsu Series, starting in the first round at the Clipsal 500, Adelaide.
Mapelli, 23, is no stranger to Australian race tracks, having competed in Australian Formula 3 competition with James Rosenberg-backing in 2007.
In recent times, Mapelli has raced in the Italian Gran Turismo GT Cup Championship.
PMM's commercial manager Scott Jennings said that he is currently in discussions with Mapelli.
"We're in talks with Italian Marco Mapelli, but all we're doing is talking at this stage," Jennings told Speedcafe.com.au.
"We're throwing around some budgetary figures at the moment. We'll see how it goes. We'd like to see him come out and try the cars, but we just need to make sure he's got the right amount of dollars. It all comes down to the almighty budget.
"He has wanted to come to a team with Main Game backing, so he obviously wants to learn. He thinks he can learn a bit off Paul."
Jennings says that if a deal can be struck, it will happen within a couple of weeks.
"I'd like to have it wrapped up by next week," he said.
"That gives us enough time to sort out all of the details, liveries and all of that."
PMM has the potential to enter numerous cars in the Fujitsu V8 Series, with team owner Morris a certain starter, driving ''Kulwicki' – the chassis named after former NASCAR champion Alan Kulwicki. The chassis was seen last year in the hands of Morris and Jack Perkins in The Love Machine colours.
Perkins has also been mentioned as a potential driver in the Fujitsu Series with PMM this year.