Bosch signs as naming-rights backer of ARC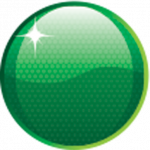 The Australian Rally Championship has announced that automotive components manufacturer Bosch will be the naming rights sponsor for the 2011 Championship.
It is the first time since 2007 that the ARC has had a naming rights sponsor.
The Bosch Australian Rally Championship will be staged over five rounds with events in Western Australia, Queensland, South Australia and Victoria as well as a round staged in NSW in conjunction with the World Championship Rally Australia.
Bosch is a leading global supplier of technology and services in the areas of automotive and industrial technology, consumer goods, and building technology and is the world's second largest automotive parts supplier.
According to ARC CEO Scott Pedder, signing of Bosch is an enormous boost to the championship.
"Bosch is a global company and it is fantastic it has embraced the Australian Rally Championship, not only providing a great financial boost but also its significant corporate stature, adding to the credibility and positioning of the ARC," said Pedder.\
"This comes at a time when we have boosted TV coverage of the series on Ten/One HD, initiated some significant rule changes including reducing restrictions and revitalised interest in the Championship.
"Bosch coming on board, along with the moves we have made, has already lifted interest and discussion with several vehicle manufacturers who are contemplating involvement in the ARC.
"Automotive giants Honda and Hyundai are already involved in the Bosch Australian Rally Championship while other manufacturers are talking to us about their involvement."
According to Phil Robinson, Bosch's Regional Director, Automotive Aftermarket, he says that the ARC is a perfect fit for the Bosh brand.
"We are rapidly growing our brake business and see an alignment with the ARC as the perfect vehicle to communicate the development of our brake range to both our existing and future customers," said Robinson.
"Bosch is a global leader in the development of braking systems, including ABS, and in conjunction with the PBR brake range, we now have the most comprehensive brake package available.
"As our customers are passionate about all forms of motorsport, sponsorship of the ARC provides a perfect opportunity to highlight our growing range and to talk about the benefits of the Bosch brake program."
The Bosch Australian Rally Championship has also signed fuel and lubricant giant BP as the primary fuel supplier and Kumho as the exclusive tyre supplier for the championship.
The opening round of the Bosch ARC, the Quit Forest Rally in WA, is scheduled for April 15-17.
See below for the Bosch ARC's promotional video …