Big field for Formula Ford opener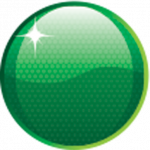 A 27-car field will contest the opening round of the 2011 Australian Formula Ford Championship at the Clipsal 500.
The entry list for the event has been revealed, with three car teams from Synergy Motorsport, Sonic Motor Racing Services, Evans Motorsport Group and Borland Racing making up the balance of the field.
Tom Williamson is a late addition to Borland's factory Spectrum line-up, having raced for Brad Jones Racing in 2010.
After debuting late last year, TanderSport has entered two cars for Round 1, to be driven by West Australians Rhett Noonan and Peter Major.
See below for the full entry list
| | | | | |
| --- | --- | --- | --- | --- |
| CAR | SPONSOR | DRIVER | STATE | MODEL |
| 2 | Steeline/Sonic Motor Racing | Nick Foster | QLD | Mygale SJ11a |
| 3 | Linde Material Handling | Cameron Waters | VIC | Mygale SJ10a |
| 4 | Jacobson's Transport | Garry Jacobson | VIC | Mygale SJ10a |
| 5 | Evans Motorsport Group | Nick Cassidy | NZ | Mygale SJ11a |
| 6 | Evans Motorsport Group | Adam Graham | NSW | Mygale SJ10a |
| 7 | Evans Motorsport Group | Elliot Barbour | VIC | Mygale SJ11a |
| 8 | Borland Racing | Tom Williamson | NSW | Spectrum 012 |
| 10 | XCEED/Synergy Motorsport | Liam Sager | QLD | Spectrum 012 |
| 12 | Minda Motorsport/CAMS Rising Stars/AMSF | Trent Harrison | VIC | Mygale SJ11a |
| 15 | Tandersport/Accuweigh/Jaypak Packaging | Rhett Noonan | WA | Stealth S311D |
| 16 | Tandersport/Pro Race Products | Peter Major | WA | Stealth S311D |
| 17 | Synergy Motorsport | Sam Power | SA | Spectrum 011c |
| 21 | Richter Racing | Dylan Richter | SA | Spectrum 011b |
| 27 | Davbridge Constructions/Synergy | Shae Davies | QLD | Spectrum 011c |
| 30 | Team BRM/RTS Refrigeration | Tom Goess | SA | Mygale SJ09a |
| 31 | Team BRM/Yellow Cabs Tasmania | Josh Burden | TAS | Mygale SJ09a |
| 32 | Exclusive Auto Centre/LMT Surgical | Jon Mills | QLD | Mygale SJ09a |
| 33 | Hyatt Regency Sanctuary Cove | Robert Hackwood | QLD | Spectrum 012 |
| 36 | M. Roesler Services | Matthew Roesler | SA | Spectrum 011c |
| 39 | Mike O'Donnell Racing | Mike O'Donnell | SA | Spectrum 011b |
| 42 | Toshiba/RaceSolutions/MSCA | Samantha Reid | SA | Mygale SJ11a |
| 49 | Minda Motorsport/CAMS Rising Stars/AMSF | Jack LeBrocq | VIC | Mygale SJ11a |
| 62 | Sears Workwear/Synergy Motorsport | Mathew Hart | ACT | Spectrum 012 |
| 66 | Borland Racing Developments | Jesse Fenech | VIC | Spectrum 012 |
| 69 | Team Townsville/Brad Jones Racing | Zac Schonberger | QLD | Mygale SJ09a |
| 77 | Densal P/L/King's Fibreglass | Caleb Rayner | VIC | Spectrum 012b |
| 99 | Borland Racing/Auto Clean Products | Daniel Ramerman | SA | Spectrum 011d |
CLICK HERE for Speedcafe's previous story on the Sonic, CAMS Rising Star, Borland and Team BRM driver line-ups
CLICK HERE for Speedcafe's previous story on the Evans Motorsport Group's driver line-up
CLICK HERE for the 2011 Australian Formula Ford Championship calendar