V8 Supercars instigates tyre bundle investigation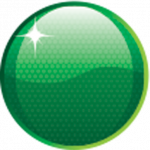 The V8 Supercars board has instigated an action plan to see the removal of the tyre bundles from the apex of corners at V8 Supercars events.
The board has indicated that it wants to see the "ugly" apex bundles removed as soon as a viable and effective solution can be found.
One suggested replacement could be a series of bendy, bolt-in bollards that are tough enough to survive constant punishment from V8 Supercars, while also maintaining their original shape and allowing corner marshals to see who is cutting corners and gaining an advantage.
V8 Supercars motorsport manager Adam Perry says that until a solution is found, the unpopular tyre bundles will remain, but V8 Supercars Australia is actively hunting an alternative.
THE FINAL RACE OF THE 2023 REPCO SUPERCARS CHAMPIONSHIP ON ONE OF THE WORLD'S BEST STREET CIRCUITS. GO ALL IN AT THE VAILO ADELAIDE 500, CLICK HERE TO BUY TICKETS
"We're trying to remove apex tyre bundles from circuits," Perry told Speedcafe.com.au.
"The way they look and move about on the apex itself can change the line the drivers go through the corner.
"We're looking at a different solution or alternatives. What has transpired from that is that we're looking at a series of plastic bollards that could line the inside of the apex of a corner.
"We're trying to find a device that has the same deterrent as the apex tyres, but looks better and will last the distance.
"It's certainly a long way off. There's a couple of bollards that we want to have a look at. If the engineers consider it worth looking at, we'll trial it at a number of circuits, but it is early days."
Perry says it is unlikely there will be a quick fix to the tyre bundle issue.
"We have some ideas, but there's nothing I've seen that gives me any confidence that we'll be removing tyre bundles in the short term," he said.
"It's certainly our intention to get it changed and we have a directive from the board to get on with it and put new apex markers in place.
"Tyre bundles don't look nice across our circuits, and when cars hit them, it changes their position for the next car. Lap after lap, they're constantly changing, and the drivers don't like them."
The tyre bundle matter reared its head at the opening event of the 2011 V8 Supercars Championship at the Yas Marina Circuit last weekend, with a number of team drivers and officials requesting them to be dumped.
"At Yas Marina, we were asked to consider for the tyre bundles be removed, but you just can't do that. Short-cutting would be out of control. It would mean that we'd have to be a judge of fact at every corner, and we'd have so much traffic before the stewards, trying to sort it out. It wouldn't be practical," Perry said.
"The nature of these cars is that they can virtually mount any kerb that is available. They aren't like a formula car where kerbs will rip the bottom out of the tub.
"These cars are compliant, and so large. They can handle ripple strips, bumps, kerbs, whatever. The only thing that is a deterrent that doesn't destroy cars is a tyre bundle. And if you hit them hard enough, you'll tear the bumper off anyway.
"Street circuit engineers have done a lot of work over a number of years, but we haven't found anything that will successfully allow a Supercar to roll over the top of it all the time."