Stars of Karting Series hitting new heights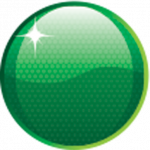 The largest number of Pro drivers in more than a decade will line up for round one of the CIK Stars of Karting Series in Ipwsich, Queensland next weekend.
A record number of 29 Pro Gearbox (KZ2) entries have been received for round one led by defending Champion Matthew Wall, along with eight of the top ten finishers in last year's title chase.
When added to a super impressive 21 Pro Light (KF1) field and the same number in Pro Junior (KF3) it is the largest number of Pro drivers assembled since the likes of Jamie Whincup, Mark Winterbottom and Michael Caruso were lining up on the grid.
After several years away from the top level of karting, Ipswich's Scott Auld, who finished runner-up in the World Rotax Challenge in 2002, will make his debut in the CIK Stars of Karting Series next weekend.
Auld will be competing in the Pro Gearbox (KZ2) category where he will line up alongside Macauley Jones, son of former V8 Supercar driver Brad Jones.
"After seeing the series from the sidelines last year I really got the karting bug again and I can't wait to get out there on my home track next weekend," said Auld.
"The professionalism of the series has really taken the sport of karting to the next level and it's going to be on for young and old in round one with everyone out to make a great start to the year.
"Ipswich is where I was born and bred, every time I race on my home track it gives me a bit of an extra buzz and with the high level of competitiveness in the series I'll need every bit of support I can get next weekend."
Adding extra emphasis to Auld's campaign aboard his G Development-backed MS Kart is the fact that he will be re-united with Gerry Brookes as his mechanic.
"Gerry and I go back a long way and without him I wouldn't have achieved half of what I've achieved in the sport – including the runner-up finish in the World Rotax final," said Auld.
"He's got an untold amount of knowledge and a huge passion for the sport. I'm really excited about the year ahead."
Every mainland state of Australia, with the exception of Northern Territory, will be represented in next weekend's series opener, two New Zealand drivers, Karl Wilson and Aaron Marr, will also be making the trek across the Tasman to compete.
For the first time in more than a decade the CIK Stars of Karting Series will also feature three female competitors with Elle Brydon, Renee Gracie, and Holly Patrizi ready to take to the circuit.