Skaife to operate Aus Motor Sport Foundation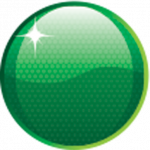 Australian touring car legend Mark Skaife is set to take over operational duties for the Australian Motor Sport Foundation.
Previously run by CAMS, the AMSF exists to assist young Australians reach the peak of international motorsport through the CAMS Rising Star and International Racing Star programs.
The foundation provides young drivers both financial and management support, and has assisted the likes of Will Power, Daniel Ricciardo, James Courtney and Will Davison in recent years.
The AMSF's board of directors recently voted to outsource the operation of the AMSF to Skaife Racing.
AMSF Board Chairman Tom Warwick said that it was time for a change.
"After ten years since its inception it was time to increase the scope and dynamics of the AMSF," said Warwick in an official statement.
"We had received some outstanding proposals and decided that Mark Skaife, his operations manager Lucas Docking and support team will give the AMSF the additional commercial energy to implement new fundraising and operational initiatives."
Mark Skaife has been on the AMSF's board of directors since December 2008, and says Skaife Racing will bring fresh ideas to the foundation.
"This is an exciting appointment for us" said Skaife.
"Aussies have really made their presence felt on the world stage over the last few years and we want to keep that momentum going through the next generation of driving talent.
"We intend to implement some new strategies to polish up our raw talent by overseeing and assisting with the progression of these drivers to help with their on-track results and increase their marketability as elite sportsmen and sportswomen.
"Plans are also afoot to establish alliances with local and international teams while promoting community relationships through using drivers as role model ambassadors."
As the nephew of highly regarded expatriate English based team owner Alan Docking, Skaife Racing's operations manager Lucas Docking is expected to be a major asset to the AMSF.
"I look forward to following in 'Doco's' footsteps and feel privileged to assist in the development of future generations of Australian motorsport," added Lucas Docking.