Red Bull hoping to keep Webber in 2012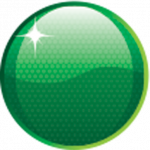 Red Bull Racing team principal Christian Horner sees no reason why Mark Webber won't continue with the team beyond 2011.
The Australian signed a one-year contract extension with the Milton Keynes based team for 2011, leading to speculation that it will be the 34-year-old's final year.
Winner of four Grands Prix in 2010, Webber endured a tempestuous relationship with team-mate Sebastian Vettel last season, in which the 23-year-old German eventually took the title.
Webber's fortunes made headlines several times throughout the year, with comments made after clashing with Vettel in Turkey, during the 'wing scandal' in Britain and before the penultimate round in Brazil casting the Australian's relationship with the team into doubt.
Horner also publicly criticised Webber post-season for keeping his late-season shoulder injury a secret, but told news agency Reuters yesterday that the team/driver relationship may continue in 2012.
"Mark isn't approaching this year that (as if) this is his final year," said Horner.
"I think we both agreed to keep the contract on a yearly basis at this stage in his career because it's important for us to see that he's got the speed, the motivation, the hunger and commitment.
"All of which look undiminished at the moment. If anything, (they are) burning brighter than ever.
"So we'll see how this season develops and obviously as we head towards the latter part of the summer then we'll start to talk about the following season.
"If he's delivering at the same level as he did in 2010 then why not (continue)?"
Horner also said that he believes Webber would have retired at the end of 2010 had he no longer believed that beating his younger team-mate was possible.
"He's a strong enough character that if he didn't believe it, he would have stopped at the end of the year," he said.