Jack's 10 Questions with Chris Jewell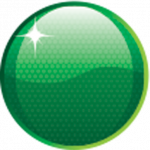 This week's edition of Jack's 10 Questions is with Speedcafe.com.au's latest columnist – Chris Jewell.
Jewell, V8 Supercars trackside commentator, is known these days for keeping V8 crowds up to speed on the latest happening at the track and during the race.
Now, Jewell's post-race thoughts can be read right here on Speedcafe.com.au. CLICK HERE to see his latest offerings from the dramatic, climatic and controversial Race 2 at the Yas Marina Circuit.
Jewell's Speedcafe column – Speed Talk – can be read on Speedcafe every Monday.
To check out all of the archived 'Jack's 10 Questions' scroll to the bottom of Speedcafe.com.au … and enjoy!
See below for Jack's 10 Questions with Chris Jewell …