Heidfeld confirmed as Kubica replacement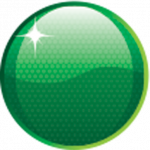 Nick Heidfeld will replace the injured Robert Kubica at Lotus Renault GP, the team has announced.
The 33-year-old German will race alongside Russian Vitaly Petrov after impressing the team in his first run in the car at last week's Jerez test.
Heidfeld is one of the most experienced drivers on the Formula One grid, having started 172 races since his debut for Prost Grand Prix in 2000.
Having missed out on a full-time ride last year, Heidfeld spent the early part of the season as a Mercedes GP test driver, before  moving into the role of Pirelli tester. He then drove the last five races for Sauber, replacing Pedro de la Rosa.
Renault team principal Eric Boullier emphasised the importance of Heidfeld's experience in an official team statement yesterday.
"We gave Nick a chance in Jerez last week and he really impressed us," he said.
"He's quick, experienced and is very strong technically with his feedback and understanding of the car.
"We always said the priority was to have an experienced driver in the car and we feel he is the ideal man for the job."
Heidfeld, who will share the upcoming Barcelona test with Petrov, said he has settled in well with the team already.
"I would have liked to come back to Formula 1 in different circumstances, but I'm proud to have been given this chance," he said.
"Everything has happened so quickly, but I've been very impressed by what I have seen so far in terms of the facilities and the dedication of the people at Enstone.
"I really enjoyed the test last week in Jerez and I've already settled in well with the guys at the track.
"I have a good feeling for the car, which is quite innovative. I'm extremely motivated and can't wait for the season to begin."
Meanwhile, Kubica continues to recover after his heavy accident in Italy's Ronde di Andora Rally on February 6th.
The Pole underwent a final round of surgery on his injuries yesterday, and will remain in intensive care in the coming days.