Crash sends Earnhardt to rear of Daytona grid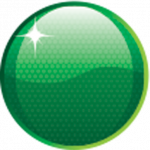 Dale Earnhardt Jnr will drop from pole to the back of the grid before Sunday's Daytona 500, after wrecking his race car in practice.
NASCAR's most popular driver was drafting in a pack that also included Jimmie Johnson, Martin Truex and Brian Vickers when the incident occurred.
Johnson was forced to back off the throttle when the slow moving trio of Robby Gordon, David Gilliland and Michael Waltrip began moving up the track.
The slowing No. 48 caused a chain reaction, sending Earnhardt and Truex spinning into the infield, with Earnhardt making heavy contact with the inside wall.
Earnhardt, who will now move into his third chassis in a week having crashed in Saturday night's Budweiser Shootout, told the press that he's not concerned by the latest incident.
"We've got plenty of race cars," he said.
"And I ain't worried about how fast we'll be or whether we'll be as good. We'll be fine. But you know, it never feels good tearing them up.
"I'm just disappointed in myself. I didn't feel good about getting out there and practicing and didn't think I needed to be out there practicing.
"I just had a bad feeling about it. And we come running up on some guys that didn't have their heads on straight and got in an accident."
As Earnhardt had locked his grid position in during qualifying, he will be forced to start Thursday's Gatorade Duel and Sunday's Daytona 500 from the rear of the field.
Truex, who will also go to a back up car, will start his Duel race from the rear, but will start the 500 from the position he earns in the Duel.
Interestingly, Earnhardt placed some of the blame for the incident on the smaller restrictor plate that was introduced in time for Wednesday practice in order to slow the cars down.
It has subsequently been announced that the plate will be used for the Duels and the 500, after average speeds reached 206mph in the Bud Shootout.
"They keep slowing the cars down, and it makes a car drafting normally much slower, and now the closing rate on the two-car pack is even faster. And I mean, it's just hard," Earnhardt said.
"Hopefully, there's no more accidents this week.
"We're all kind of getting the hang of it, but the guys that aren't, in a two-car pack, (they) need to be aware that those guys are going to come flying up on them faster than they think.
"And you've just got to keep that in mind and hold your line."
See below for a video of the incident