Bahrain GP threatened by protestors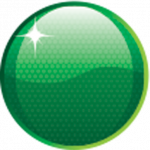 The season-opening 2011 Bahrain Grand Prix will go ahead, say race officials, despite protestors threatening the event in the name of publicity.
Bahrain has been shaken by anti-government protests in recent days, as residents follow the lead of those in Egypt and Tunisia in demanding greater equality.
According to an Arabian Business report, the Bahrain Center for Human Rights campaign group has issued threats against the upcoming Formula One testing (March 3) and race (March 13).
Formula One Management leader Bernie Ecclestone fuelled fears yesterday by telling The Daily Telegraph that it would be 'easy' for protestors to use the Grand Prix as a political tool.
"If these people wanted to make a fuss and get worldwide recognition, it would be bloody easy, wouldn't it?" he said
"You start making a problem on the start grid in Bahrain and it would get worldwide coverage.
"We're watching events closely. We'll rely on what they think the right thing to do is."
Bahrain International Circuit CEO, Shaikh Salman bin Isa Al Khalifa, has subsequently made assurances that the situation is being monitored.
"The safety of all Bahraini nationals, expats and overseas visitors is a priority at all times in the Kingdom and, at the Bahrain International Circuit, our focus at the present time is on delivering another successful event in the form of the 2011 Gulf Air Formula 1 Bahrain Grand Prix," he said.
"We are monitoring the situation very closely indeed in association with the relevant authorities, and will respond appropriately to any further developments."
The FIA has also responded, issuing a statement that read:
"The FIA and Sheikh Abdulla Bin Isa Al-Khalifa, president of the Bahrain Motor Federation, are actively monitoring the situation in the lead-up to the grand prix in March.
"The primary concern is the safety of Bahraini citizens, spectators, teams, drivers and all those involved in the F1 race.
"Sheikh Abdulla is confident everyone is working hard to ensure the situation will be amicably resolved."
GP2 Asia holds its second round of the season at BIC this weekend – an event that featured the V8 Supercars Championship in 2010.
CLICK HERE to read the original report on arabianbusiness.com