Second Kiwi set for 2011 IndyCar grid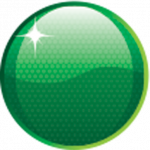 New Zealand's Wade Cunningham is set to make three appearances in the 2011 Izod IndyCar Series for Sam Schmidt Motorsports.
The 26-year-old has previously driven for Schmidt in the Indy Lights Series, and has been on the verge of the IndyCar Series in recent years.
Having won the Indy Lights Series for the fourth time in nine years in 2010, Schmidt is looking to ramp up his IndyCar involvement, which in recent seasons has focussed on the Indianapolis 500.
The team will run Townsend Bell and Jay Howard in this year's 500, with Bell a chance to compete in additional races.
While unsure of Bell's exact programme, Schmidt told Speedtv.com that Cunningham is on the verge of being confirmed for three races.
"Wade Cunningham has pretty much signed up to do Texas, Kentucky and Las Vegas," said Schmidt.
"The only thing we're finalizing is whether to do Iowa or Kentucky, based upon sponsorship. That's still in the mix."
The former driver also confirmed that Cunnginham will not compete in the Indy 500, despite winning the Indy Lights support race at the event for the past three years.
"I gave my input on Wade's program, and suggested against him doing Indy," said Schmidt.
"Traditionally, guys who've come in and shot their wad at Indy haven't been able to turn that performance into a full-time drive.
"A guy like Dan Wheldon, in 2001, comes in with a little bit of money with Panther, does three races and gets picked up for 2002.
"So, I told Wade that it makes more sense for him to use his money to do three or four races, rather than just the one at Indy.
"It makes sense to give him more experience and more opportunity for success."
New Zealand has been represented in IndyCar by Scott Dixon in recent years, with the Chip Ganassi Racing driver winning the 2003 and 2008 championships, as well as the 2008 Indianapolis 500.