Patrizi confirms seat in reborn Carrera Cup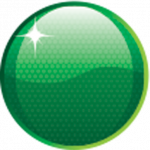 Michael Patrizi has confirmed that he will compete in the 2011 Australian Carrera Cup Championship with McElrea Racing.
The former full-time V8 Supercars driver will drive one of the brand-new Porsche 997 GT3 race cars in the reborn category for the Gold Coast-based team.
Patrizi will get his first taste of Carrera Cup power at Queensland Raceway tomorrow.
The West Australian says he is looking forward to the task of competing against the likes of reknowed Porsche star Craig Baird this year.
"I know how difficult it will be, especially against Craig Baird, but both myself and McElrea Racing are not going into there just to make up the numbers," he told Speedcafe.com.au.
"Baird is the perfect benchmark, he's known around the world as a Porsche specialist.
"I was able to match him in the V8 Supercars endurance racers last year, so I'm looking forward to that challenge, as well as racing the other 20-odd guys in the field.
"I've never been more hungry to race. After a year off, I'm feeling good and itching to get to the Grand Prix."
Team owner Andy McElrea was pleased to confirm the first of his three drivers.
"We're super excited. We have no doubt that he'll run in the top three immediately, if not better," he told Speedcafe.com.au.
"We know Bairdo's in there, but we're very confident with what Michael can do. We have no doubt that he'll be right at the front, right from the start."
McElrea has worked with Carrera Cup cars and entered his own cars since 2004. He started with Paul Cruickshank Racing before setting up his own team in 2008. For the past two seasons, he has run Porsches in Asia, as well as his Fujitsu V8 Series program in 2009.
"I've had constant involvement in Carrera Cup since 2004," he said.
"I know the cars, I like the cars. They are a challenge to get the last little bit of speed out of because there're are very few adjustments on them. We're very pleased that the category is back and we're ready."
McElrea is in the final throws of discussions with two others that will suit up for him alongside Patrizi this year.