Formula Ford team secures three drivers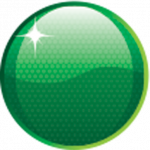 Australian Formula Ford team Evans Motorsport Group has secured its three drivers to compete in this year's national championship.
New Zealander Nick Cassidy, Adam Graham and Elliot Barbour will drive for the Victorian-based squad.
Cassidy, who has been racing in the Toyota Racing Series over the summer break, did a one-off event with the Evans team at Townsville last year, scoring a podium.
Team owner Joshua Evans is confident that Cassidy will be one of the front-runners.
"Nick did one round with us last year at Townsville without any testing and he got on the podium," he told Speedcafe.com.au.
"With a bit of testing before the season and with some strong team-mates, I think he can have quite a good year."
Graham had a solid year with the team last year until budget constraints ended his program. He achieved four front row starts and four podium finishes in 2010.
At this stage, Graham only has the funds to do the first round of the series at the Clipsal 500, but Evans hopes that a strong showing in the opening round will see him secure his ride.
"He's in for Adelaide, but due to budget, we're just going to have to take it round by round," he said.
"We want to get some good results with him there to show people what he can do. Hopefully he'll be able to go from there.
Formula Ford rookie Barbour will compete in one of the new 2011 Mygale chassis. According to Evans, he is using 2011 as a learning year before a championship assault in 2012. He will also contest the Victoria Formula Ford Championship.
"Elliot really wants to put himself on a path to V8 Supercars, and he sees Formula Ford as the way to do that," Evans said.
"He's done a range of racing before, so the national Series is a big jump but I think he is going to use this year as a learning year so he is prepared to have a real crack at it next year."
Greg Holloway and Jordan Lloyd will also compete with the Evans Motorsport Group, competing in the Victorian state series. Holloway is new to circuit racing and will drive the Mygale campaigned by Cameron Waters in the first rounds of last year. Lloyd will also drive a Mygale and is looking to do a couple of national events towards the end of the year.