V8 Supercars second only to F1: Yas CEO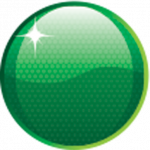 Yas Marina Circuit's Chief Executive Officer Richard Cregan says that V8 Supercars is a key part of the stunning circuit's future.
The track is host to a number of international events, including Formula One, V8 Supercars and the FIA GT1 World Championship, and the track's Irish boss says that the V8 category is second only to F1 in terms of importance for the circuit.
"For us, it's one of the most important categories that come to compete here," Cregan told Speedcafe.com.au.
"Formula One is the big event, but next to that, V8s is the most important category that races here.
THE FINAL RACE OF THE 2023 REPCO SUPERCARS CHAMPIONSHIP ON ONE OF THE WORLD'S BEST STREET CIRCUITS. GO ALL IN AT THE VAILO ADELAIDE 500, CLICK HERE TO BUY TICKETS
"If you see what V8 Supercars had done for Yas Marina Circuit, in only two years, it has been amazing. It's a whole new process for us. We're learning so much from V8s in terms of marketing, in terms of going out into the global market."
Crowd figures at the Yas Marina Circuit were stronger last weekend compared to last year's inaugural meeting.
Cregan says that the growing motor racing culture in the region, plus the addition of GP2 Asia as the support class, are the reasons behind the rise in patrons attending the race.
"Having GP2 and V8s together on the same bill – two of the biggest series in the world – it's just amazing, fantastic for the circuit," he said.
"The crowd has been significantly better, and it's down to all the work that has been put in by our own team and the team from V8s. We're working well together.
"Bringing the two classes together has been great. Single seaters are not very popular here. GP2 is a great class, and they've been working with V8 Supercars too. It's great to have two top tier series."
To boost numbers further in coming years, Cregan encourages all Australian V8 fans to get to Abu Dhabi and experience the city's building reputation as a 'must-see' tourist destination.
"I think to take it to the next level, we have to work on getting more people from Australia here, showing them what Abu Dhabi is about, how we're a welcoming nation, just like Australia is," he says.
"We have to keep working and learning from V8 Supercars. They've really, really done an amazing job in terms of marketing. We have a lot to learn from them, and we'll continue to do that over the next three years."
Last weekend's V8 event at the Yas Marina Circuit is the second in a five-year deal. While it's still early days, Cregan expects that to be extended.
"It's just going to keep going. We have no intention of stopping it," he said.
For more on what the fans think of V8 Supercars at the Yas Marina Circuit, check out Speedcafe.com.au's exclusive 'What about the fans?!' video from the Abu Dhabi facility …