V8 Supercars could race at QR under lights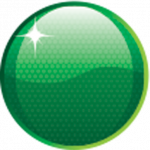 V8 Supercars could race under lights on Friday and Saturday night at Queensland Raceway this year.
V8 Supercars have been looking at ways to increase the 'fan-friendliness' of the Ipswich circuit that lacks shaded areas.
Last year, V8 Supercars introduced a temporary grandstand to the track, which was a popular edition to the 'Paperclip,' but according to V8 Supercars Executive Chairman Tony Cochrane, more needs to be done to combat the lack of sheltered area.
A possible solution is to hold the August event at night, under lights.
THE FINAL RACE OF THE 2023 REPCO SUPERCARS CHAMPIONSHIP ON ONE OF THE WORLD'S BEST STREET CIRCUITS. GO ALL IN AT THE VAILO ADELAIDE 500, CLICK HERE TO BUY TICKETS
"One of things that we are working on with Queensland Raceway is that we've got to find a better way of doing it," he told Speedcafe.com.au.
"One of the problems that Queensland Raceway has is that it has no shade for the spectators. No matter how many times I keep saying this, our problem is that there's a complete lack of fan facilities.
"We're working with the Ipswich City Council to see how we can use Queensland Raceway better.
"Certainly one of the answers could be, and I emphasis could, to do night racing there.
"Instead of doing the traditional Saturday/Sunday afternoon, we do Friday/Saturday nights."
Cochrane says that there is a lot more to a night race than simply lighting the race track.
"Having a night race throws up some new challenges, because you don't only have to light the raceway, you obviously have to light the carparks and spectator access areas," he said.
"We're working on those ideas at the moment, but clearly if we went that way is that one of the benefits of it is that it gets rid of the shade factor being a problem.
"We're having a real hard look at it at the moment. Shane Howard (V8 Supercars Events General Manager) has a working group looking at it. It's not as simple or straight forward as you think. It requires a lot of power generation and all those issues. We're going through all of that at the moment.
"I would hope, fingers crossed, by the time we get to Adelaide, we could to make an announcement about what we intend to do at QR."
Orrcon Steel Ford Performance Racing driver Mark Winterbottom has put his vote of confidence towards more night racing.
"I think it's fantastic – it's the best the cars look all year," he said.
"There are little bits of flames out of the exhaust. It gives it a little more prestige. To have that lighting facility costs a lot of money, but companies like Hella has the technology. It has been trialed and they're ready to flick the switch if we need it.
"It's like Friday night footy matches – racing under lights more often could potentially be a great thing. Queensland Raceway isn't a picturesque track, but under lights it would become a spectacle."
While all-for more night racing, Winterbottom says that it does present its challenges.
"It's always hot in the car – whether it's 40 degrees or 20 degrees," he said.
"It's actually harder to get your eye sight, actually focusing. You can't run a visor because it's too dark. Shift lights are brighter in your face, so it's harder, but it's something you just have to adjust and sort yourself out."