Whincup takes pole for Race 2 at Yas Marina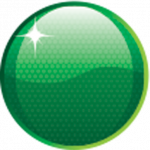 Jamie Whincup has continued his stellar start to the 2011 V8 Supercars Championship, taking pole position for Race 2 at the Yas Marina Circuit today.
The TeamVodafone driver, who won last night's opening race of the season, topped the times ahead of his team-mate Craig Lowndes.
The Vodafone pair started one-two for the first race of the season, but today's race will see them line-up in reverse order.
"That was one of my better laps. I'm really happy with that," Whincup said.
THE FINAL RACE OF THE 2023 REPCO SUPERCARS CHAMPIONSHIP ON ONE OF THE WORLD'S BEST STREET CIRCUITS. GO ALL IN AT THE VAILO ADELAIDE 500, CLICK HERE TO BUY TICKETS
Steve Johnson impressed with fourth place while Toll Holden Racing Team's James Courtney put to rest his shocking Race 1, qualifying fifth. Courtney was docked 50 points for a clash with Jason Bargwanna. CLICK HERE for full story.
Courtney's factory Holden team-mate Garth Tander will start in the same position as yesterday (14th).
Rounding out the top 10 is Lee Holdsworth (Fujitsu Racing), Jason Bright (Team BOC), Alex Davison (IRWIN Racing), Michael Caruso (Fujitsu Racing) and Tim Slade (Lucky 7 Racing).
Race 2 of the V8 Championship will start at 6.20pm.
| | | | | |
| --- | --- | --- | --- | --- |
| Pos | # | Driver | Car | Time |
| 1 | 88 | Jamie Whincup | Holden Commodore VE2 | 1:56.4290R |
| 2 | 888 | Craig Lowndes | Holden Commodore VE2 | 1:56.7180r |
| 3 | 5 | Mark Winterbottom | Ford Falcon FG | 1:56.7710r |
| 4 | 17 | Steven Johnson | Ford Falcon FG | 1:56.9660r |
| 5 | 1 | James Courtney | Holden Commodore VE2 | 1:56.9880r |
| 6 | 33 | Lee Holdsworth | Holden Commodore VE2 | 1:57.0490 |
| 7 | 8 | Jason Bright | Holden Commodore VE2 | 1:57.0500 |
| 8 | 4 | Alex Davison | Ford Falcon FG | 1:57.0520 |
| 9 | 34 | Michael Caruso | Holden Commodore VE2 | 1:57.0960 |
| 10 | 47 | Tim Slade | Ford Falcon FG | 1:57.1160 |
| 11 | 55 | Paul Dumbrell | Ford Falcon FG | 1:57.4030 |
| 12 | 7 | Todd Kelly | Holden Commodore VE2 | 1:57.4060 |
| 13 | 6 | Will Davison | Ford Falcon FG | 1:57.4190 |
| 14 | 2 | Garth Tander | Holden Commodore VE2 | 1:57.4430 |
| 15 | 39 | Russell Ingall | Holden Commodore VE2 | 1:57.5320 |
| 16 | 3 | Tony D'Alberto | Holden Commodore VE2 | 1:57.5500 |
| 17 | 19 | Jonathon Webb | Ford Falcon FG | 1:57.5710 |
| 18 | 9 | Shane Van Gisbergen | Ford Falcon FG | 1:57.6280 |
| 19 | 61 | Fabian Coulthard | Holden Commodore VE2 | 1:57.6730 |
| 20 | 49 | Steve Owen | Holden Commodore VE2 | 1:57.7420 |
| 21 | 16 | David Reynolds | Holden Commodore VE2 | 1:57.7700 |
| 22 | 18 | James Moffat | Ford Falcon FG | 1:57.8690 |
| 23 | 12 | Dean Fiore | Ford Falcon FG | 1:58.1650 |
| 24 | 11 | Greg Murphy | Holden Commodore VE2 | 1:58.1750 |
| 25 | 14 | Jason Bargwanna | Holden Commodore VE2 | 1:58.1750 |
| 26 | 30 | Warren Luff | Holden Commodore VE2 | 1:58.2060 |
| 27 | 15 | Rick Kelly | Holden Commodore VE2 | 1:58.3910 |
| 28 | 21 | Karl Reindler | Holden Commodore VE2 | 1:58.6510 |