Mads Ostberg leads stars at Rally Sweden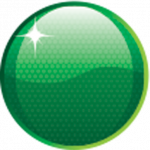 Stobart Ford driver Mads Ostberg has upstaged the stars of the World Rally Championship on the opening day of the 2011 season.
The Norwegian heads into Day 2 of the rally with a 14.8s lead over Ford factory pilot Mikko Hirvonen, having benefited from his low road position through the heavily snow-covered morning stages.
The gap between the pair was halved during the final stage of the day, as Ostberg struggled with visibility due to damaged headlights.
"I'm very happy to be leading but very early in the last stage there was a big dip and the lightpod came off," said Ostberg.
"It's been a nightmare because there were no lights. I tried to push but I couldn't see a thing.
"It's been a good day, I am disappointed with this problem although it's far more than I expected.
"I needed to have a bigger lead for tomorrow being first on the road so now I must go on maximum attack – that is all I can do."
Petter Solberg sits third overall, nearly a minute down on Ostberg, having too struggled with visibility during the afternoon. Earlier, the 2003 World Champion received a 10 second penalty for leaving midday service late while his mechanics rushed to make adjustments to the rear of his Citroen DS3 WRC.
Jari-Matti Latvala holds down fifth in the second of the factory Fords, ahead of Patrik Sandell's Skoda and Henning Solberg's Ford.
Citroen stars Sebastien Ogier and Sebastien Loeb sit eighth and ninth respectively after a troubled day, with Loeb describing the road conditions he faced in the morning's stages as "nearly undriveable."
Kimi Raikkonen is 11th after a spin on the opening stage.
See below for the rally order after Day 1
| | | | |
| --- | --- | --- | --- |
| 1 | Mads Ostberg | Ford | 1h17m21.2 |
| 2 | Mikko Hirvonen | Ford | + 14.8 |
| 3 | Petter Solberg | Citroen | + 57.4 |
| 4 | Jari-Matti Latvala | Ford | + 1m10.0 |
| 5 | Henning Solberg | Ford | + 1m20.3 |
| 6 | Sebastien Ogier | Citroen | + 1m21.6 |
| 7 | Patrik Sandell | Skoda | + 2m35.1 |
| 8 | Eyvind Brynildsen | Skoda | + 2m43.5 |
| 9 | Sebastien Loeb | Citroen | + 2m48.4 |
| 10 | Khalid Al Qassimi | Ford | + 4m12.4 |