Indy icon Tom Carnegie passes away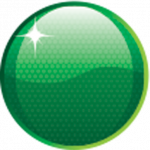 Tom Carnegie, known simply as "the voice" of Indianapolis Motor Speedway has died, aged 91.
The public address announcer was an institution at the speedway, holding down the position between 1946 and 2006.
Carnegie called called 61 Indy 500s, 12 Brickyard 400s and six United States Grands Prix during that period.
His last Indy 500 in 2006 featured Sam Hornish's astounding last-lap pass on rookie Marco Andretti in one of the most memorable finishes of all time.
Carnegie will forever be remembered for the phrases "and he's on it" and "it's a new track record," which would be bellowed through the speedway's PA system throughout the entire month of May.
Roger Penske, a 15-time winning team owner at the Indy 500, was one of many to pay tribute to Carnegie since the announcement of his passing overnight.
"Tom Carnegie was a true gentleman and a legend at the Indianapolis Motor Speedway and throughout the state of Indiana," said Penske.
"For so many years his unmistakable voice signified the beginning of the month of May and the Indianapolis 500.
"We will certainly miss Tom and his spirit, his unique style of announcing and his passion for racing."
Chip Ganassi, whose cars won the Indy 500 and Brickyard 400 at the Indiana venue last year, said that Carnegie was one of the speedway's most iconic figures.
"My heart goes out to the whole Carnegie family in this difficult time," said Ganassi.
"Tom was an icon at the Indianapolis Motor Speedway – every bit as much as the Pagoda and Gasoline Alley.
"The whole racing community mourns his passing."
Carnegie is survived by his wife and three children.