Courtney in negative after 50 point penalty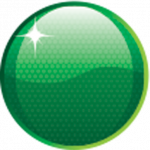 James Courtney's championship title defence has been dealt a blow after receiving a 50 point penalty for an incident with Jason Bargwanna in the Yas V8 400 in Abu Dhabi.
The incident occurred on the second lap of yesterday's opening race where Courtney collided with Bargwanna's Team BOC Commodore VE. The clash bent Courtney's steering, putting him out of contention.
Courtney now sits last in the championship on negative 23 points.
The reigning V8 Champ admitted to the breach but the team did not accept the 25 points penalty offered. The stewards deemed that Courtney was guilty and a 50 point penalty be imposed.
THE FINAL RACE OF THE 2023 REPCO SUPERCARS CHAMPIONSHIP ON ONE OF THE WORLD'S BEST STREET CIRCUITS. GO ALL IN AT THE VAILO ADELAIDE 500, CLICK HERE TO BUY TICKETS
V8 Supercars Investigating and Prosecuting Officer Peter Wollerman explained that Courtney was at fault.
"The incident between Car #1 and #14 was investigated after considering what was said by the DSO (Driving Standards Observer Tomas Mezera)," he said.
"The recommendation that was formulated was that Courtney had been careless and the invitation was extended to him that he was guilty of careless driving and that he should accept a penalty of 25 points.
"That was communicated to him last evening, the decision was made at that point that if they wanted to consider it overnight, we'd be happy to wait.
"The team manager (Rob Crawford) came to us and said that Courtney accepted he was careless but did not want to accept the penalty of 25 points, so the matter goes to the stewards.
"At 10.30am today there was a stewards hearing, HRT team manager submitted that because of last year's stand of points, the minimum or benchmark of 25 points (the bottom end of careless driving charges) was too high and it should be less.
"I presented my interpretation to the stewards that we had endeavored to even out how the points were given for such a charge."
Wollerman explained to Speedcafe that point penalties are calculated relative to the average points lost during a pit lane penalty. Wollerman says that having 50 points as the maximum for that style of careless driving is the fairest outcome.
"The key to the way this system operates is early plea – you make an early plea in front of the Investigating Officer and you'll get a significant reduction in your penalty," he told Speedcafe.com.au.
"In order to reinforce that interpretation, the stewards have issued a 50 point penalty."
Team BOC's Bargwanna was involved in another incident with James Moffat on lap 43 at turn five.
Moffat accepted blame for the incident and the stewards imposed a 25 point penalty.
Qualifying for Race 2 of the V8 Supercars Championship kicks off at 3.15pm, followed by the race at 6.20pm.