Whincup first, daylight second in opening race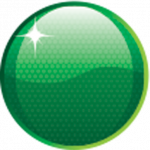 Jamie Whincup destroyed his V8 Supercars opposition in the opening race of the 2011 V8 Supercars Championship, finishing 13 seconds in front of the next best finisher at the Yas Marina Circuit tonight.
The TeamVodafone Commodore VE driver held the front-running spot for all-but the first half of the opening lap when IRWIN Racing's Alex Davison sliced between the Whincup and Craig Lowndes Vodafone entries. Davison's lead wasn't to last, with Whincup taking the lead at turn six and racing on to a huge win.
To rub salt into his rival's wounds, Whincup set the fastest lap on the 37th lap.
Davison eventually finished second, overhauling Orrcon Steel FPR's Mark Winterbottom in the last pit stop. The result for Davison equalled his best-ever V8 result from Hidden Valley in 2009 – that result was 22 events ago …
THE FINAL RACE OF THE 2023 REPCO SUPERCARS CHAMPIONSHIP ON ONE OF THE WORLD'S BEST STREET CIRCUITS. GO ALL IN AT THE VAILO ADELAIDE 500, CLICK HERE TO BUY TICKETS
Winterbottom took third place, ahead of Davison's Stone Brothers Racing team-mates Shane van Gisbergen (SP Tools Racing) and Tim Slade (Lucky 7 Racing).
It was the first-time in SBR's V8 Supercars history that three of its cars have finished inside the top five in a race.
Garth Tander salvaged a respectable result for the Toll Holden Racing Team, finishing sixth after starting 14th.
The news for his new team-mate James Courtney wasn't as flash. Courtney broke a steering arm in the opening lap skirmish with Jason Bargwanna. He lost four laps in the pits while the Toll Holden Racing Team repaired his Commodore VE, eventually finishing second last.
Rounding out the top 10 was pole-sitter Craig Lowndes (TeamVodafone), Fabian Couthard (Bundaberg Racing), Lee Holdsworth (Fujitsu Racing) and Todd Kelly (Jack Daniel's Racing).
Will Davison made a strong comeback after a wild lap one spin, finishing 12th in his debut in the Trading Post Ford Performance Racing Falcon.
The start of tonight's race was delayed due to a lengthy yellow flag period in the GP2 Asia supporting race. Dani Clos stalled at the start and was hit by Luis Razia, who launched spectacularly into the air. The GP2 race was eventually won by Ferrari Formula 1 junior driver Jules Bianchi.
Qualifying for tomorrow's V8 race at the Yas Marina Circuit will be run at 3.15pm, followed by Race 2 of the Championship at 6.20pm.
| | | | | |
| --- | --- | --- | --- | --- |
| Pos | Car | Driver | Vehicle | Laps |
| 1 | 88 | Jamie Whincup | Holden Commodore VE2 | 43 |
| 2 | 4 | Alex Davison | Ford Falcon FG | 43 |
| 3 | 5 | Mark Winterbottom | Ford Falcon FG | 43 |
| 4 | 9 | Shane Van Gisbergen | Ford Falcon FG | 43 |
| 5 | 47 | Tim Slade | Ford Falcon FG | 43 |
| 6 | 2 | Garth Tander | Holden Commodore VE2 | 43 |
| 7 | 888 | Craig Lowndes | Holden Commodore VE2 | 43 |
| 8 | 61 | Fabian Coulthard | Holden Commodore VE2 | 43 |
| 9 | 33 | Lee Holdsworth | Holden Commodore VE2 | 43 |
| 10 | 7 | Todd Kelly | Holden Commodore VE2 | 43 |
| 11 | 17 | Steven Johnson | Ford Falcon FG | 43 |
| 12 | 6 | Will Davison | Ford Falcon FG | 43 |
| 13 | 15 | Rick Kelly | Holden Commodore VE2 | 43 |
| 14 | 49 | Steve Owen | Holden Commodore VE2 | 43 |
| 15 | 34 | Michael Caruso | Holden Commodore VE2 | 43 |
| 16 | 18 | James Moffat | Ford Falcon FG | 43 |
| 17 | 16 | David Reynolds | Holden Commodore VE2 | 43 |
| 18 | 3 | Tony D'Alberto | Holden Commodore VE2 | 43 |
| 19 | 14 | Jason Bargwanna | Holden Commodore VE2 | 43 |
| 20 | 19 | Jonathon Webb | Ford Falcon FG | 43 |
| 21 | 11 | Greg Murphy | Holden Commodore VE2 | 43 |
| 22 | 12 | Dean Fiore | Ford Falcon FG | 43 |
| 23 | 30 | Warren Luff | Holden Commodore VE2 | 42 |
| 24 | 39 | Russell Ingall | Holden Commodore VE2 | 42 |
| 25 | 55 | Paul Dumbrell | Ford Falcon FG | 39 |
| 26 | 1 | James Courtney | Holden Commodore VE2 | 39 |
| DNF | 21 | Karl Reindler | Holden Commodore VE2 | 41 |
| DNF | 8 | Jason Bright | Holden Commodore VE2 | 20 |