MARK STACEY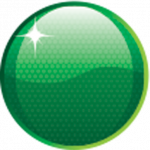 Rally co-drivers are often the forgotten half of a successful driving combination. The driver gets the adulation and the accolades, while the co-driver tends to stand in the shadow.
One co-driver that does not have to contend with this is Mark Stacey. He is larger than life, a self-confessed prankster, one of the best in the business and therefore one of the most admired and in-demand drivers in the category.
Stacey has enjoyed a lot of success, both in Australia and overseas. He has competed in and won the Australian Rally Championship (ARC), Group N, the Australian and New Zealand legs of the World Rally Championship (WRC) and the competitive Asia Pacific Rally Championships. The word 'championship' will be mentioned a lot, because he's won so many of them.
Apart from success on the (dirt) track, he is known for his studious choice of drivers. Possum Bourne, Ed Ordynski, Katsu Taguchi and Michael Guest have all benefited from his immense skill in the passenger side of the car, calling pace notes and navigating manufacturer backed rally cars to stage and event wins.
Interesting, Stacey was never what you would call a 'petrol head'. Most involved in the sport have had an inherent interest in cars and racing since they were kids, thanks to their parents. Not Stacey.
"My introduction to motorsport, particularly rallying was when I saw the London to Sydney marathon travel through Australia," Mark Stacey explained to Speedcafe.com.au
"I saw it and thought it was pretty interesting, after that I joined the local car club and got involved in some rally events.
"My interest grew and was lucky enough to carve out a career."
Stacey, like most rally co-drivers started as a driver. He was working in Darwin as a builder, helping clear up the mess left by Cyclone Tracey, where he learned to drive and then started racing.
"I really wasn't interested in watching or attending motorsport events until I saw that rally," said Stacey.
"Being out of town on country roads, it appealed to me. I've done a lot Australia and cross country trips, I enjoyed navigating and looking at maps. I always had an interested in geography and topography, I actually intended to do surveying at the time and this sport brought it all together.
"We could also hoon around at the same time; I couldn't help but be interested and move forward with it."
His first competitive rallies were staged in Darwin, where he raced in local events and sometimes through to Alice Springs.
"We did the Darwin Cup races, which was the first big one we did," said Stacey.
"We went to Adelaide to do a series of races in the South Australian Championship; that would have been 1981, which included going to Broken Hill to do an ARC (Australian Rally Championship) event."
After making his debut, Stacey never looked back. In the early 1980s he competed in more one-off ARC events, helped Barry Lowe win some championships and then started a very successful period co-driving with Ed Ordynski.
South Australian co-drivers were in high demand, thanks to their pace note skills.
"At the time (1992) Ed's then co-driver had a problem with his eyes so he couldn't do the Rally of Australia," said Stacey.
"Many drivers used South Australian co-drivers, because South Australia in its infinite wisdom decided to have pace noted rallies.
"There weren't many with experience at the time, so he called me, I hadn't competed with him before.
"It was my big break into the World Championship rallies, in Perth, where we won Group N.
"We then went on to win several titles; I won five Group N championships consecutively."
Having had so much local Group N success Mitsubishi would reward them by giving them cars for the WRC, allowing them to compete in and then win the international events – Rally Australia and Rally New Zealand.
It was during the mid-1990's that he met Possum Bourne, one of the all-time great drivers. As a team they won the Australian Rally Championship, won WRC events on both sides of the Tasman and won the Asia Pacific Championship. Even now Stacey is in awe of Bourne and his skills.
"Possum was the master, the best," said Stacey.
"You try not to compare or rate other drivers that you've competed with because you have to compare them to him.
"He was the consummate professional, he never made a driving mistake, sure sometimes we went off the road here or there, but that was just him being flamboyant.
"He was amazing, particularly when we were testing. We had to do a lot of testing with the Group N World Rally Car; they were a finite beast that you had to tune particularly carefully.
"He was so smart, such a clever driver, he had the talent to know what the car was doing and pull it up if he needed to without losing much momentum, it was an absolute joy to witness.
"Sometimes testing could be tedious particularly as a co-driver, going over the same stretch of road 20 or 30 times a day. With Possum, you could see the time whittle away and feel the car improving so quickly.
"He was unsurpassed; he was a great guy outside of the car. You could have some fun, have a laugh. I can be a bit of a prankster but in the car you were 100% professional and you'd enjoy the success standing on the bonnet and spraying the champagne."
The day Possum died was shattering for Stacey.
"Losing Possum, getting that phone call telling me that he'd crashed was probably the worst moment in my career," said Stacey.
"After his death (in 2003) I wasn't sure I wanted to continue, but I decided to keep going later in the year .
"As hard as it was I decided I didn't need to stop because of Possum's death and went overseas to let people know that I wanted to do more.
"This paved the way to race with Katsu Taguchi with Mitsubishi Japan, again another successful time in my career."
Winning the Asia Pacific title, along with his time racing with Possum Bourne, rank as his career highlights.
"Winning a WRC event, whether it was Rally Australia or Rally New Zealand, was a highlight," said Stacey.
"We are competing against the best and they are racing hard and we beat them.
"Whether it was with Ed (Ordynski) or Possum, or Katsu Taguchi, I was lucky enough to win on many occasions.
"As part of the factory team you could almost guarantee a top 10 finish, but we finished as high as sixth on one occasion – it's special.
"Winning the Asia-Pacific title was cool. We had to travel to Monte Carlo to collect the trophy, at the end of year FIA prize giving ceremony. Out the back you'd rub shoulders with Carlos Sainz, Colin McRae and Michael Schumacher, which was pretty amazing, absolutely awesome."
Having raced with high profile factory based teams for nearly his entire career, the opportunity came up to race with Michael Guest and the Ford backed team at Britek, Jason Bright's former team.
Stacey enjoyed his time there, even if the results didn't reach the lofty heights of his time with Bourne, Ordynski or Taguchi.
When the Ford programme finished, Stacey's career started to slow down, not because he wasn't in demand, he was, it became more part-time.
Stacey had driven for factory-backed teams almost his entire career, so as manufacturer support around the world started to wane he became a specialist 'for hire' co-driver.
He helped Taguchi win more Asia Pacific titles, notably the 2010 championship; he continued to compete in Rally Australia WRC events and has his eye on having some fun in some selected historic events.
"I did the Rally of Australia with my good mate Stewart Reid," said Stacey.
"He has a historic rally car, so we are going to have some fun and have a play in some of those.
"I won't compete full time this year, just have some fun.
"If there was an international ride available, like the Asia Pacific championship I'd consider it, but I can pick and choose, I have that luxury."
These days Stacey is spending more time on the building site, having returned to his original occupation. He is even going to TAFE to extend his qualifications.
"Away from rally I've been involved in the building industry all my life," said Stacey.
"I used to work for Mitsubishi Japan where I'd work for seven weeks a year, earn a good dollar and have a lifestyle most would hate you for.
"I'm doing some study at TAFE at the moment so I can get my open builders licence so I can do some larger building projects.
"I'm also spending more time with the family. Instead of doing two dozen flights a year, I'm down to about two, so I've lost my Qantas platinum membership.
"I love what I am doing at the moment, I love my life and I love what I have done."
After spending so many years rally co-driving you would expect him to be glued to the television when they are on, not so, in recent times his motorsport focus has changed somewhat.
"I watch more V8s these days," said Stacey.
"The whole family watches them; we went to the Australian Grand Prix and really enjoying the event which is a real shift for me.
"I'm not missing rallying so much, if I really wanted to go racing I could, but there are other things on offer."