Whincup sets hot pace in first Yas practice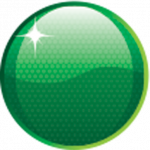 Two-times V8 Supercars Champion Jamie Whincup has set the pace in practice at the Yas Marina Circuit in Abu Dhabi tonight.
The TeamVodafone driver smashed the circuit's V8 lap record at the stunning facility, clocking a 1m57.0160s with three minutes remaining in the fourth and final session of the evening.
Whincup was followed closely by Stone Brothers Racing driver Tim Slade and his TeamVodafone team-mate Craig Lowndes.
Rounding out the top 10 was Shane van Gisbergen (SP Tools Racing), Michael Caruso (Fujitsu Racing), Steve Johnson (Jim Beam Racing), Lee Holdsworth (Fujitsu Racing), James Courtney (Toll Holden Racing Team), Paul Dumbrell (The Bottle-O Racing) and Alex Davison (IRWIN Racing).
THE FINAL RACE OF THE 2023 REPCO SUPERCARS CHAMPIONSHIP ON ONE OF THE WORLD'S BEST STREET CIRCUITS. GO ALL IN AT THE VAILO ADELAIDE 500, CLICK HERE TO BUY TICKETS
Whincup's lap time was three seconds faster than the best practice time set last year, thanks to Dunlop's 'Sprint' tyre that is being used at the Abu Dhabi circuit this year.
Qualifying for tomorrow's first race of the 2011 V8 Supercars Championship will be held at 3.15pm, followed by the race at 6.20pm.
See below for combined results from Practice 3 and 4 at Yas Marina.
| | | | | | |
| --- | --- | --- | --- | --- | --- |
| Pos | # | Driver | Car | Sess. | Time |
| 1 | 88 | Jamie Whincup | Holden Commodore VE2 | P4 | 1:57.0160R |
| 2 | 47 | Tim Slade | Ford Falcon FG | P4 | 1:57.0390r |
| 3 | 888 | Craig Lowndes | Holden Commodore VE2 | P4 | 1:57.0480r |
| 4 | 9 | Shane Van Gisbergen | Ford Falcon FG | P4 | 1:57.0630r |
| 5 | 34 | Michael Caruso | Holden Commodore VE2 | P4 | 1:57.2240 |
| 6 | 17 | Steven Johnson | Ford Falcon FG | P4 | 1:57.3140 |
| 7 | 33 | Lee Holdsworth | Holden Commodore VE2 | P4 | 1:57.3410 |
| 8 | 1 | James Courtney | Holden Commodore VE2 | P4 | 1:57.3470 |
| 9 | 55 | Paul Dumbrell | Ford Falcon FG | P4 | 1:57.3550 |
| 10 | 4 | Alex Davison | Ford Falcon FG | P4 | 1:57.3900 |
| 11 | 3 | Tony D'Alberto | Holden Commodore VE2 | P4 | 1:57.3960 |
| 12 | 21 | Karl Reindler | Holden Commodore VE2 | P4 | 1:57.4310 |
| 13 | 8 | Jason Bright | Holden Commodore VE2 | P4 | 1:57.4470 |
| 14 | 5 | Mark Winterbottom | Ford Falcon FG | P4 | 1:57.4820 |
| 15 | 39 | Russell Ingall | Holden Commodore VE2 | P4 | 1:57.5040 |
| 16 | 14 | Jason Bargwanna | Holden Commodore VE2 | P4 | 1:57.5740 |
| 17 | 61 | Fabian Coulthard | Holden Commodore VE2 | P4 | 1:57.7330 |
| 18 | 19 | Jonathon Webb | Ford Falcon FG | P4 | 1:57.7390 |
| 19 | 7 | Todd Kelly | Holden Commodore VE2 | P4 | 1:57.7820 |
| 20 | 49 | Steve Owen | Holden Commodore VE2 | P3 | 1:57.8150 |
| 21 | 6 | Will Davison | Ford Falcon FG | P3 | 1:57.8780 |
| 22 | 15 | Rick Kelly | Holden Commodore VE2 | P4 | 1:58.1860 |
| 23 | 12 | Dean Fiore | Ford Falcon FG | P3 | 1:58.2460 |
| 24 | 2 | Garth Tander | Holden Commodore VE2 | P3 | 1:58.2610 |
| 25 | 30 | Warren Luff | Holden Commodore VE2 | P4 | 1:58.3150 |
| 26 | 18 | James Moffat | Ford Falcon FG | P3 | 1:58.3960 |
| 27 | 16 | David Reynolds | Holden Commodore VE2 | P3 | 1:58.8800 |
| 28 | 11 | Greg Murphy | Holden Commodore VE2 | P3 | 1:59.2640 |