van Gisbergen's other SP Tools Falcon revealed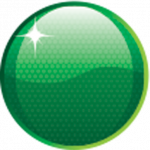 This weekend's Yas V8 400 won't be Shane van Gisbergen's first competitive outing in an SP Tools Falcon this year.
The 21-year-old V8 Supercars star spent the off-season break in his native New Zealand, and found himself competing in some very 'grass roots' racing.
A noted speedway fan, van Gisbergen explains in his new blog (CLICK HERE to view) how the SP Tools EL Falcon shown in the video below came to life.
"For my 21st birthday a couple of friends got together and brought me an old Falcon and spray painted it up like my V8 Supercar," wrote van Gisbergen.
THE FINAL RACE OF THE 2023 REPCO SUPERCARS CHAMPIONSHIP ON ONE OF THE WORLD'S BEST STREET CIRCUITS. GO ALL IN AT THE VAILO ADELAIDE 500, CLICK HERE TO BUY TICKETS
"Someone then thought it was a good idea to turn it into a dirt tracker. So with help from a few buddies it got a roll cage, new exhaust, welded diff, a patch up on the spray paint and away we were racing.
"Mid-January was the debut and would you believe it the car won it's first race in the 6cyl production class!
"But that was as good as it got. We had some electrical issues but some of the other drivers were quite speedy.
"Dad raced competitively in the mechanics race and my friend Simon Evans did ok in the rookies race.
"For my first win at the track I got a bucket of trough water tipped over me. Imagine this in V8Supercar!"
Van Gisbergen will compete in his 50th V8 Supercars Championship event this weekend.
See below for video of van Gisbergen's dirt-track adventures