Renault names possible replacements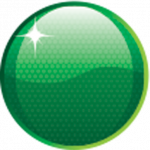 Lotus Renault GP has announced that Bruno Senna and Nick Heidfeld will drive for the team at the upcoming Jerez test.
The drivers are being evaluated as possible replacements for Robert Kubica, who is recovering from his crash in a Skoda Fabia rally car earlier this week.
The Pole is expected to remain in hospital for a further two to three weeks before beginning rehabilitation.
Although doctors are reportedly impressed with Kubica's current condition, considering the severity of the accident, it appears likely that he'll miss the entire 2011 season.
The need for an experienced driver to develop the R31 alongside Vitaly Petrov may count against Senna.
The Brazilian made 18 starts for the Hisapania Racing Team last year, while Heidfeld has 174 races behind him, having debuted with Prost-Peugeot in 2000.
Lotus Renault team boss Eric Boulllier has also named Italian Tonio Luizzi as a possible replacement.
The former F3000 Champion lost his Force India drive to Paul di Resta this season, having started a combined 63 races for Red Bull, Toro Rosso and Force India since 2005.